3M™ Glass Bubbles K42HS have a density of 0.42 g/cc and an isostatic crush strength of 7,500 psi. The K42HS glass bubble is a versatile product used in a number of industries – wherever low density additives with intermediate crush strength are required. These glass bubbles can help compounders and design engineers with applications requiring reduced part weight.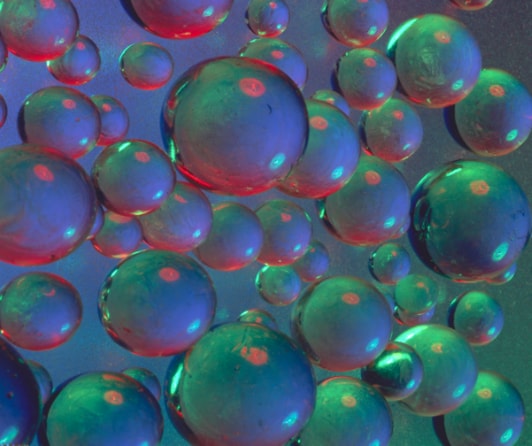 Improved dimensional stability through improved mold filling
3M™ Glass Bubbles K42HS is a high-strength polymer additive made from a water-resistant and chemically stable soda-lime borosilicate glass. Our hollow glass microspheres can be used as a low-density filler material and are ideal for plastic and rubber parts created from injection molding, extrusion processes and other vigorous processing equipment. Injection molding is the most common method of producing parts out of plastic material. The process involves injecting molten plastic at high pressure into a part-shaped mold shaped in the form of a part. Once this plastic cools and solidifies, the mold opens and the part is ejected.
3M™ Glass Bubbles K42HS
(PDF, 107.92 Kb) can be used in a number of other applications and markets including: automotive, construction, electronics, marine, paints and coatings — anywhere a strong additive is needed to reduce part weight without compromising strength.
Streamlining and Improving Injection Molding
Importantly, glass bubbles improve the injection molding process because they allow the plastic to fill the mold better than with other additives. The glass bubbles do not shrink, so users can make materials that fit the mold dimensions more precisely, thereby improving dimensional stability. Lastly, manufactures may observe warpage prevention because 3M™ Glass Bubbles K42HS help create an isotropic filling of the resin. Here's how it works: because the glass bubble is spherical, it has an aspect ratio of 1 meaning it does not align in the flow direction. Unlike other fillers, it doesn't cause anti-isotropy and shrinkage in one direction and filling in the other, which causes warpage. As we see, 3M glass bubbles K42HS deliver a number of benefits — dimensional stability, reduced warpage, increased cycle time and, most importantly, weight reduction in finished parts.
Applications
Automotive
Construction materials
Compounding
Electronics
Marine
Paints
Coatings