3M™ Air and Vapor Barrier 3015NP is an air, moisture and water impermeable film membrane with an aggressive, high-tack pressure sensitive acrylic adhesive. It reduces air leakage and uncontrolled airflow from the building envelope, prevents moisture ingress and helps improve indoor air quality. It does not require the use of a primer on most construction surfaces.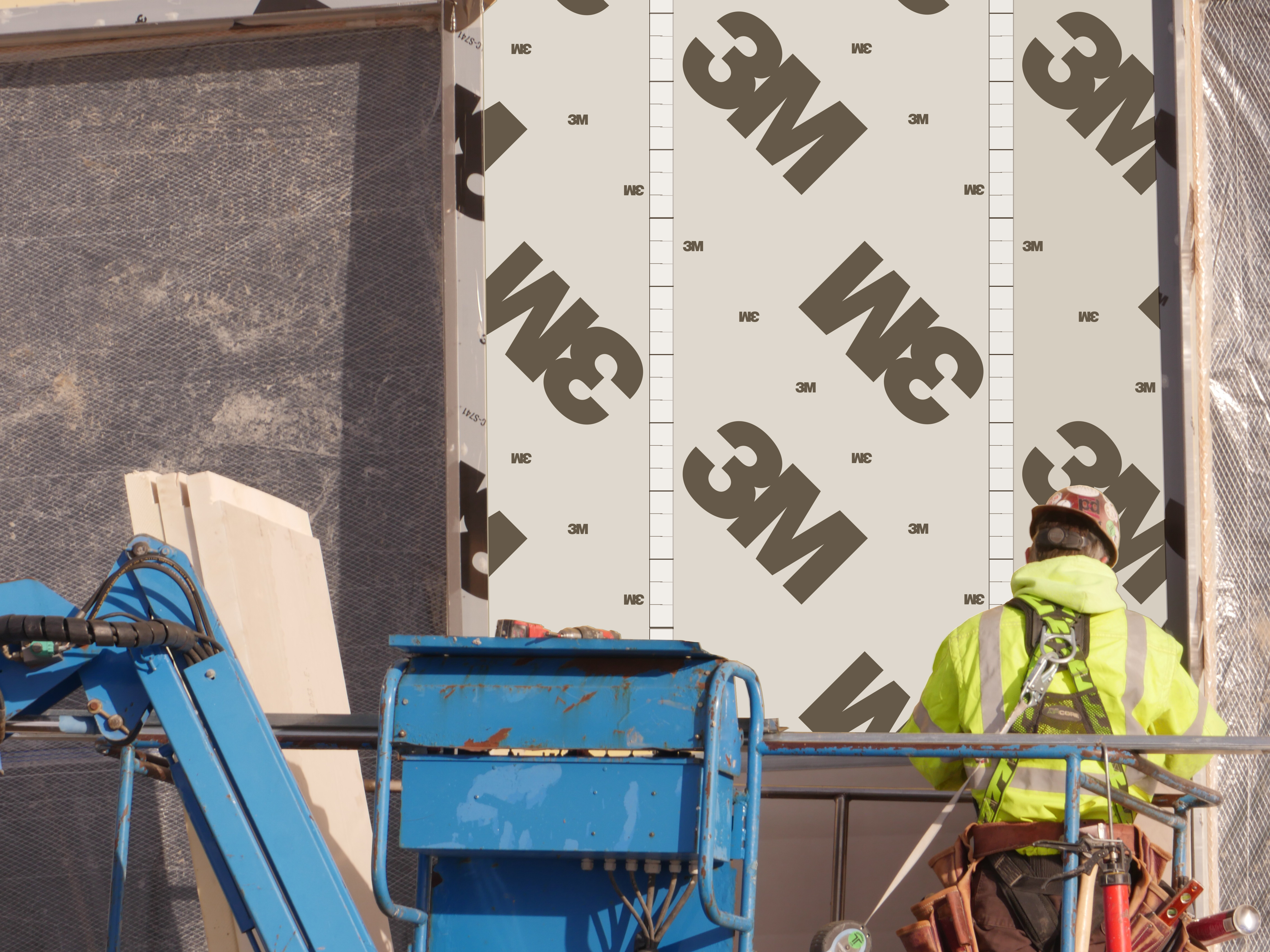 3M™ Air and Vapor Barrier 3015NP is compatible with a wide range of common sealants and adheres well to common construction substrates
Build smarter, even in the toughest conditions
3M™ Air and Vapor Barrier 3015NP is a film membrane that is impermeable to air, moisture, water and vapor. It is comprised of an aggressive high-tack acrylic adhesive on a multi-layer elastomeric film that self-seals around screws, nails and staples to further reduce moisture intrusion, and passes ASTM D1970 both before and after thermal cycling. The adhesive is compatible with a wide range of common sealants including synthetic rubber, butyl, polyurethane, silicone and silane-terminated hybrid sealants, and sticks well to common construction substrates including concrete, concrete block, anodized aluminum, galvanized metal, plywood, extruded polystyrene and most exterior gypsum sheathing. This allows for primer-free application from lightweight rolls and up to 40% faster installation* compared to traditional air barriers that require a primer. The film is slightly translucent, providing a clean look while still allowing enough visibility to identify screws in the underlying sheathing and thus reduce the risk of the next contractor missing studs. This product can be applied at surface temperatures ranging from 0°F (-18°C) up to 150°F (66°C), has a service temperature range from -40°F (-40°C) up to 240°F (116°C), and can with stand up to 12 months of direct UV exposure. This barrier has been evaluated by the Air Barrier Association of America.
*As compared to traditional primer-applied air barriers. Independent Observation and White Paper written by Lee Durston, Director of Building Science and Dani Ittner, Building Envelope Architect, BCRA Inc., September 2012.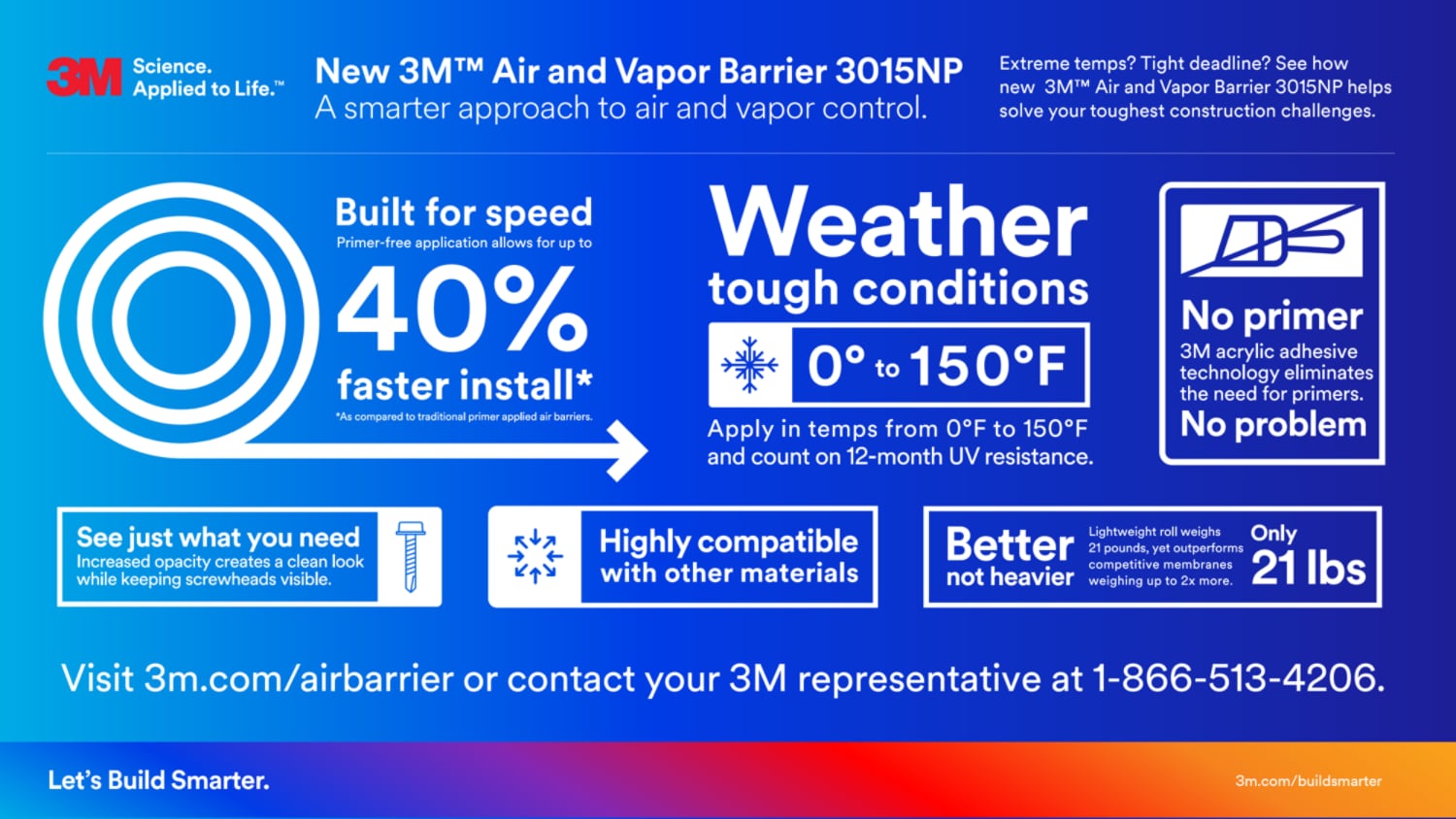 Recommended Applications
Air, vapor and water barrier for new and remedial commercial construction
Installed on exterior wall sheathing and behind exterior cladding
Transition building envelope from one substrate to another, or other openings and penetrations
Build smarter, even in the toughest conditions
In the 3M Industrial Adhesives and Tapes Division, we apply the science of adhesion to deliver innovative solutions that improve the design and manufacturing processes of companies around the world. In the end, 3M technologies help customers like you deliver competitive products to the market faster and more efficiently.