Small size is ideal for sanding and finishing hard-to-reach spaces
Cloth backing supports heavy sanding yet frays to expose fresh abrasive
Resin bond withstands high heat and pressure
Aluminum oxide abrasive in a closed-coat layer provides fast cut and long life
Rolls attach to a compatible cartridge roll mandrel (sold separately)
3M™ Cartridge Roll 341D gives you easy access to small, hard-to-reach spaces for sanding and finishing. As the outermost abrasive layer wears down, the cloth backing frays to expose fresh abrasive layers for continued cutting action.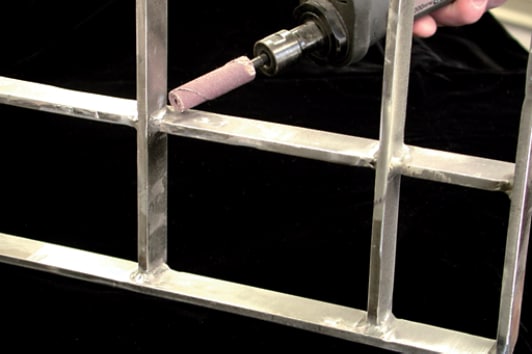 Ideal for fast cutting on irregular contours and other hard-to-reach areas
Tough, Durable Abrasive
Aluminum oxide is a popular choice among industrial professionals because of its fast cut-rate and long life. This mineral makes a tough, durable abrasive that self-fractures to expose fresh cutting edges, whereas traditional natural abrasives dull more quickly. Due to its fast cut-rate, hardness, and strength, it is widely used in grinding applications in addition to sanding and finishing applications. Aluminum oxide is suitable for a wide variety of materials in both woodworking and metalworking, including ferrous alloys.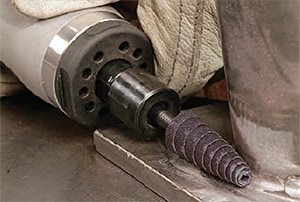 Cartridge rolls fit onto a compatible mandrel
Sturdy Binding Agent
Heat-resistant resin is a sturdy binding agent that adheres the abrasive to the backing and maintains the stability of the bond even in conditions of high heat or pressure.
Compatible with Mandrels
Cartridge rolls fit onto a compatible mandrel (sold separately) that attaches to a rotary tool such as a die grinder or drill. Together, the mandrel and cartridge roll enable the user to grind or finish hard-to-reach areas of a workpiece. To ensure correct fit, the center hole diameter of the cartridge roll must be equal the diameter of the mandrel pilot inserted into the cartridge roll.