3M Precision-shaped grain engineered to cut faster than competitive ceramic products, offering significant productivity gains
Triangular shaped ceramic grain wears evenly, runs cool, and optimizes mineral breakdown, for extra-long life
Reduces changeouts and downtime in robotic and pressure-assisted applications
Rigid, reinforced resin-bonded wheel slices through almost all materials including stainless steel, mild steel, and aerospace alloys
Wheel must have a maximum operating speed greater than or equal to the maximum speed of the power tool used
Must be used with ANSI-approved guard that fits the size of the wheel
3M™ Cubitron™ II Grinding Wheel is constructed of 3M precision-shaped ceramic grain to bring you an exceptionally fast-cutting and long-lasting rigid bonded wheel for heavy weld removal and other heavy-duty grinding applications. This grinding wheel works well on almost all materials and is specially formulated for use on stainless steel, mild steel, and aerospace alloys.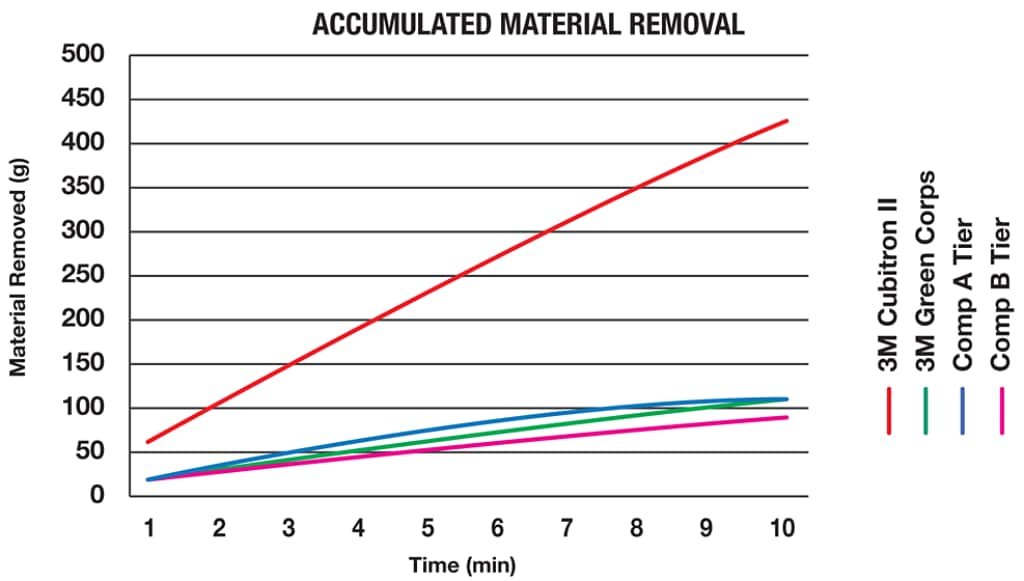 As the chart shows, after ten minutes of grinding, Cubitron II grinding wheels tripled the output of its competitors.
Grinding Wheel: Tips for Optimum Use
A grinding wheel is a rigid resin-bonded wheel that is approximately 1/4" thick and is useful for removing welds from internal angles. Fiber discs, on the other hand, typically work best for grinding welds on flat surfaces. A grinding wheel must be run on a right angle grinder with a wheel guard that is designed specifically for the size of wheel used. Type 27 wheels have a depressed center to allow grinding at any angle without damaging the surrounding surface with the attachment. The grinding wheel must have a maximum operating speed greater than or equal to the maximum speed of the grinder used.

3M Precision-Shaped Grain Maximizes Cutting Potential
3M™ Cubitron™ II products have raised the bar for high-performing abrasives. Our team of 3M engineers started with 3M™ ceramic abrasive grain and used proprietary precision-shaped grain technology to maximize cutting potential. Precision-shaped grain continually fractures into super-sharp points and edges that slice cleanly through metal like a knife, rather than plowing as traditional abrasives do, ensuring extended high performance in heavy-duty production applications. The grains wear evenly and provide extra-long life and consistency with less grinding pressure. We are proud to say that 3M™ Cubitron™ II abrasives outcut and outlast competitive ceramic abrasives, maximizing productivity and minimizing operator fatigue.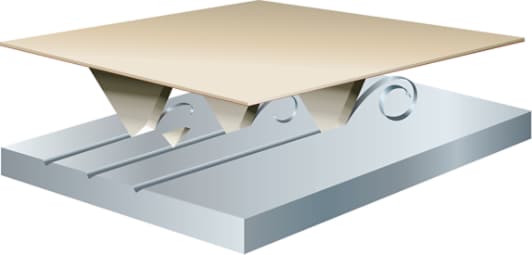 3M precision-shaped grain in Cubitron II grinding wheels continuously fracture to form sharp points and edges – slicing cleaner and faster, staying cooler and lasting many times longer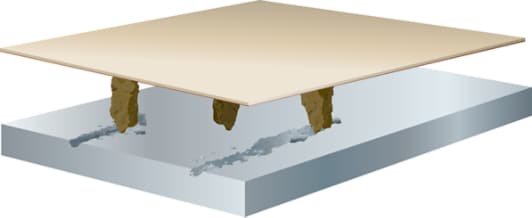 Conventional ceramic abrasive grain is irregular in shape. Instead of a clean, machining action, the grain "plows" through the metal, causing heat buildup, slower cutting and shorter life