Heavy weight fibre backing is tough and durable
Versatile abrasive can tackle many applications, from grinding to blending and more
Closed-coat construction provides good grain density and helps deliver a finer finish
Resin bond withstands heat and stabilizes the disc under pressure and heat to increase productivity
Available in a wide variety of grades
Our 3M™ Fibre 501C is a versatile and general purpose metalworking abrasive, designed to help with a variety of applications from grinding, weld removal & finishing to blending on metals like carbon steel.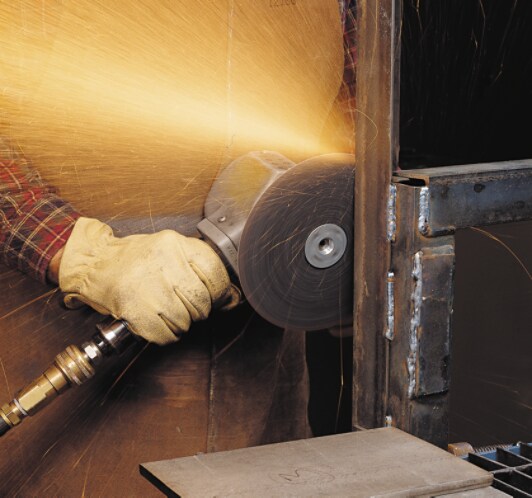 Versatile disc for use on a wide variety of metals
Durable and Dependable
We engineer 3M™ Fibre 501C by adhering alumina-zirconia mineral to a fibre backing using resin. The closed coat construction on 3M™ Fibre 501C means mineral grains cover nearly 100% of the backing. The stiff fibre backing is extremely durable — vulcanized, hardened and condensed prior to being coated with mineral. It withstands wear and tends not to yield or deflect when run, which helps the abrasive stay strong, especially when grinding and finishing on edges.
Tips for Optimal Use
Altogether, fiber abrasives are rigid and deliver a fast cut for grinding and weld removal, and they come in a range of sizes to correspond to large or small welds. Fiber discs also work well for blending (creating a smooth surface after weld removal) and provide a consistent finish over the workpiece. This fibre can be cut to fit a variety of portable tools, facilitating easier access with the workpiece.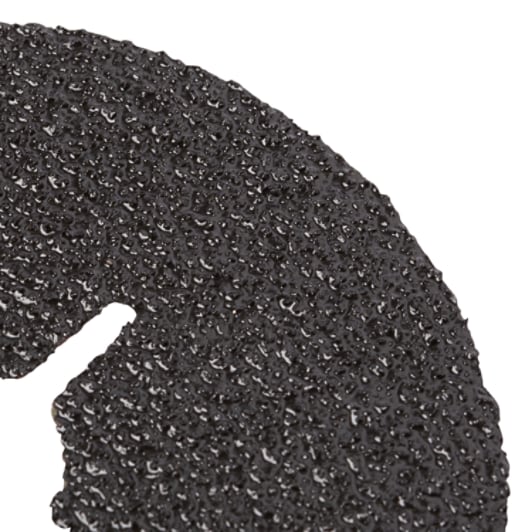 Aluminum zirconia provides a good option for both stainless and mild steel applications
Good for General Purpose Metalworking
When it comes to our 3M™ Fibre product offerings, we recommend operators choose the performance level suited to their unique project needs. 3M™ Fibre 501C offers an economical solution for a general purpose metalworking disc, because it can perform well on a variety of projects without sacrificing performance. Given its versatility, you'll find that 3M™ Fibre is applicable in many markets. As evidenced by its use in the marine, metalworking and maintenance repair operation industries, it's a great multi-purpose disc that's good to have on hand.