Holder provides secure support and smooth performance for quick change Roloc™ + products
The 3M Roloc™ + Holder has a deeper internal thread to accept products with the longer shaft of 3M Roloc™ + Discs, Wheels, and Brushes for extra support
Attaches to right angle disc sanders or straight shaft die grinders equipped with ¼ inch or 6 mm collets
Use with 3M™ Roloc™ products and other Scotch-Brite™ Roloc™ products
Use with 3M™ Roloc™ + products and other Scotch-Brite™ Roloc™ + products
The 3M™ Roloc™ + Holder is a rugged, plastic holder that provides support for Roloc™ products including discs and combi wheels. Its deeper internal threads accept products with Roloc™ + Buttons. Our 3M™ Roloc™ + Holder quick release attachment makes changeover quicker for greater productivity during multi-step processes and the 1/4 inch (6 mm) shank works on standard power tool collet systems.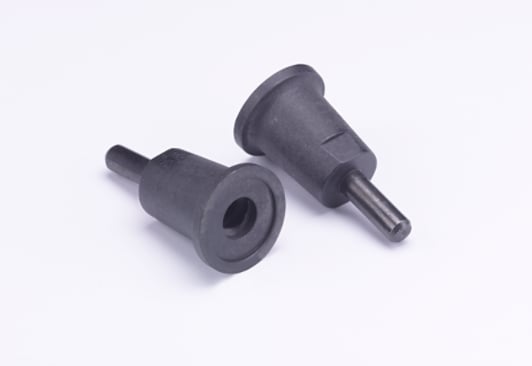 Recommended Applications
This versatile holder is used for many different applications such as cleaning, finishing, polishing, deburring and maintenance across a wide range of industries, including:
Builder's Hardware
Automotive Aftermarket
Medical Instruments
Metal Fabrication
Electronics
Jewelry Production
Woodworking
Aerospace
3M Science Optimizes Industrial Abrasives
At 3M, we pay attention to every detail of the abrasive process, from discs to tools to all the accessories in between. Our 3M™ Roloc™ Holder and our 3M™ Roloc™+ Holder is one of a long line of high-quality abrasive products produced by 3M to help businesses like yours operate faster, better and more efficiently.
Accessories for Abrasive Products Catalog.
(PDF, 4.29 Mb)
Products for Metalworking Catalog.
(PDF, 12.96 Mb)