Threaded metal insert fits onto standard rotary sander or right angle grinder
Rigid hub provides firm support for fiber disc face plate
Versatile hub holds fiber disc face plates of all densities
Disc pad hub only—disc pad face plates and fiber discs sold separately
Various sizes available for different sized face plates
3M™ Disc Pad Hub has an internal threaded metal insert that threads onto the shaft of a sander and grinder to hold a disc pad face plate and fiber disc in place.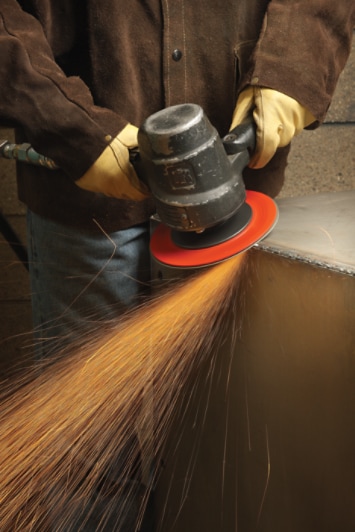 Removes high loading materials fast
Our 3M™ Disc Pad Hub holds the face plate firmly in position to support a fiber disc with a 7/8 inch center hole, which is secured to the hub with a compatible retainer nut. The disc pad hub enables operators to select face plates with four different densities—Soft, Medium, Hard and Extra-Hard—offering the convenience of using a single power tool for multiple grinding applications. Face plates are sold separately.
Learn more about 3M Accessories for Abrasive Products
(PDF, 4.3 Mb)