Rigid structure provides consistent and reproducible contaminant reduction
Excellent reduction of deformable contaminants for consistent effluent
Ideal for small batch and filter test applications
Rigid structure reduces cartridge by-pass and unloading for consistent filtration throughout product lifecycle
Low pressure drop provides long service life while using smaller filter housings
We set a high standard of filtration with our Betapure™ AU Series Filter Capsules. This capsule is a polypropylene encapsulated filter that does not require a separate filter vessel. Available in a wide range of configuration, including sanitary flange and hose barb connections, the 2.5" and 5" capsules are ideal for small batch and filter test applications.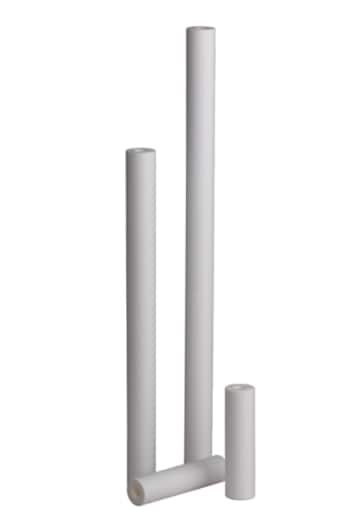 We use state-of-the-art technology to produce a clean, rigid, filter structure that generates reproducible effluent consistency