We designed the 3M™ Aqua-Pure™ AP Series Replacement Filter Cartridges to reduce sediment, chlorine taste and odor for cleaner, clearer, better tasting water on point of use water dispensers and drinking water systems. Select models also reduce cysts,¹ lead,* select VOCs* and bacteria.² Our Scale inhibition feature on AP1-C301-S and AP1-C305-S help prevent scale buildup and unscheduled equipment service.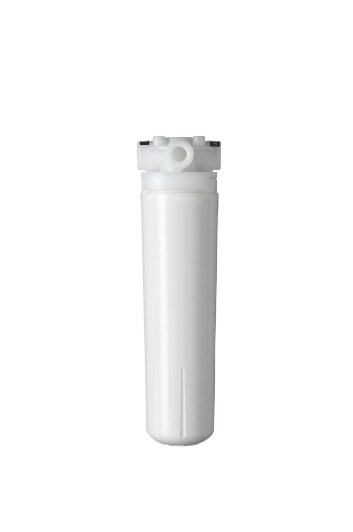 AP1-C301 helps reduce select VOCs*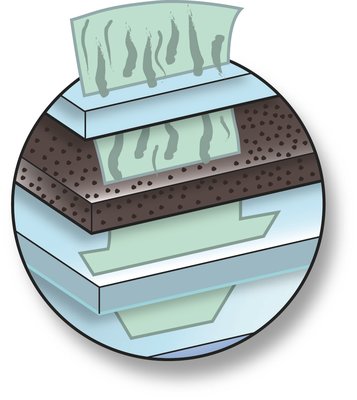 Carbon provides vast surface area within a small footprint
When faced with the challenge of providing the best quality water possible to enhance your brand, protect your equipment and help increase your profits, 3M™ Water Filtration Products AP1 Series filter cartridges meet that challenge with ease of use for both your product and equipment while producing cleaner, clearer and better tasting water for your application. Our nylon membrane wrapped carbon block filtration media reduces sediment down to 1.0, 0.5, or 0.2 micron and, also depending on the model, reduces protozoan cysts (Cryptosporidium and Giardia) along with water-borne bacteria
2
. Models AP1-C305, AP1-C305-S are designed to reduce lead and parasitic protozoan cysts
1
and models AP1-C301, AP1-C305, AP1-C301-S, AP1-305-S reduce select VOCs.* Model AP1-C762M reduces water-borne bacteria
2
using a 0.2 micron nylon membrane wrapped around a carbon block media.
Off the Scale!
We incorporate polyphosphates in models AP1-C301-S and AP1-C305-S to reduce the ability of calcium and magnesium from precipitating out and building up on metallic surfaces. Siliphos is the key polyphosphate that effectively prevents scale build-up by inhibiting hardness minerals from precipitating onto metallic surfaces. Siliphos help prevent hardness buildup by forming a thin protective layer on the metal surface.
SQC design allows fast and easy cartridge change-outs
The SQC Advantage
Our innovative Sanitary Quick Change (SQC) encapsulated design allows for fast and easy cartridge change outs without having to contact the filter media. There's no need for a filter wrench as just a 1/4 turn will remove the old and replace the new — minimizing potential leakage and contamination.
About Carbon Filtration
In many filtration applications, carbon is often the preferred media of choice to absorb impurities. Due to the vast surface area contained within a small footprint, carbon is highly effective. As effective as carbon is, activated carbon is even more effective. Activated carbon is made of small clusters of carbon atoms and is produced by heating the carbon source in the absence of air; typical sources include coal, lignite, wood, nutshells or peat. Activated carbon is carbon that has been positively charged to create adsorption. .Adsorption is the adhesion of negatively charged atoms, ions, or molecules from a gas, liquid, or dissolved solid to a surface. This process differs from absorption, where the fluid permeates or is dissolved and held mechanically within the filter media. When adsorption is in play, the water, or other fluid to be filtered, passes through the activated carbon and negatively charged impurities are held to the positively charged surface. **
Filters that employ activated carbon are rated by the size of the particles they can reduce, as measured in microns. This nominal micron rating can range from 50 microns down to as small as 0.5, more than adequate to filter sediment, chlorine taste and odor.
*Tested and verified by manufacturer's laboratory
** Such as Disinfection Byproducts (DBPs), Mercury, Cadmium, Natural Organic Matter, Synthetic Organic Chemicals (specifically: benzo(a)pryene, di(2-ethylhexyl)adipate, di(2-ethylhexyl)phthalate, hexachlorobenzene, dioxin) and radionuclides. While activated carbon is capable of reducing these contaminants, the AP1 Series of products has not been tested or certified to reduce these contaminants.
1
Based on the use of Cryptosporidium parvum oocysts. Tested and verified by manufacturer's laboratory.
2
As tested with E.coli ATCC (11229). Tested and verified by manufacturer's laboratory.
3
Surfaces that are in contact with water are FDA CFR-21 Compliant.