Zeta Plus™ A series filter sheet meets the requirements of industrial, chemical and utility process applications. The ZetaPlus™ A Series filter sheet can be used for efficient filtration in applications where it is necessary to hold particles in the 1 to 20 micron range.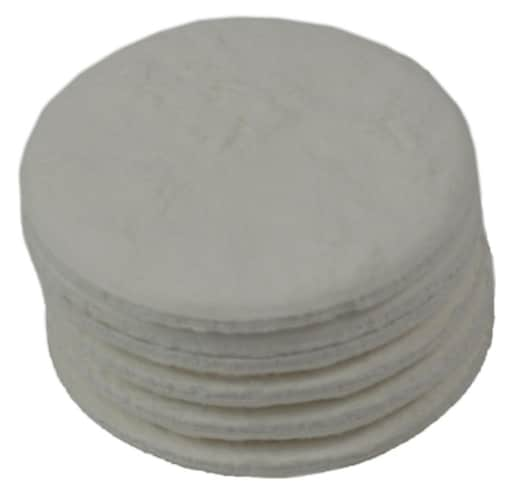 Zeta Plus™ A Series Filter Discs used in stainless housings are ideal for selecting the best media grade using low challenge fluid volume. The Zeta Plus A Series filter media is comprised of a mixture of high surface area inorganic particles, cellulose, and a positively charged crosslinking polymer. This positive charge enhanced depth filtration combines mechanical entrapment and anion exchange for improved removal of many negatively charged containments.
The media and cartridge products are manufactured globally in facilities with Quality Management Systems registered to ISO 9001 and 13485 certified to help ensure consistency in meeting product specifications. Zeta Plus A Series cartridges are constructed from multiple lenticular cells of opposing media discs that are bonded together with molded edge seals, assembled with polypropylene seals between each cell, and then unitized into a cartridge with stainless steel bands. Cartridges and sanitary housings are available in 8", 12" and 16" diameter enabling predictable scale-up to full scale production.