100 percent solids thermoplastic resin allows for adjustment over time to meet different project demands
High performance, multi-purpose adhesive features an impact-resistant design to deliver long-term durability
Provides dependability through good shear and peel strength to withstands rigorous bonding applications
Compatible adhesive that is capable of bonding to many light gauge materials
Heat resistant ensures bonds won't re-melt unless exposed to high temperatures
3M™ Hot Melt Adhesive 3796 is a tan, multi-purpose, heat resistant adhesive designed for high performance bonding of plastic and light gauge metal, though it performs well on a variety of substrates including wood, cardboard, chipboard, fabric, some foams, vinyl, leather, glass and ceramic.
Bonding copper heating coils to the refrigerator
Assemble with Confidence
Our 3M™ Hot Melt Adhesive 3796 is designed to provide excellent shear and good peel strength in order to meet the high performance demands associated with bonding light gauge metals and a variety of plastics. This tan hot melt adhesive offers excellent impact resistance to deliver long-term durability and resilience for a long-lasting bond. In order to meet varying project demands, we created this adhesive to be flexible for adjustments and positioning. With a heat resistance up to 200°F/93°C, you are ensured that the bond remains strong and won't re-melt after adhesion unless exposed to extremely high temperatures. It is highly compatible and capable of bonding a variety of substrates.
Recommended Applications
Bond metal or plastic nameplates to trophies
Assemble or repair foundry sand cores
Attach removable credit card samples to mailers
Quick easy assembly of many materials in luggage and carrying cases
Assemble many materials used in novelties, toys, games and costumes
Attach speaker fabric or protective metal grille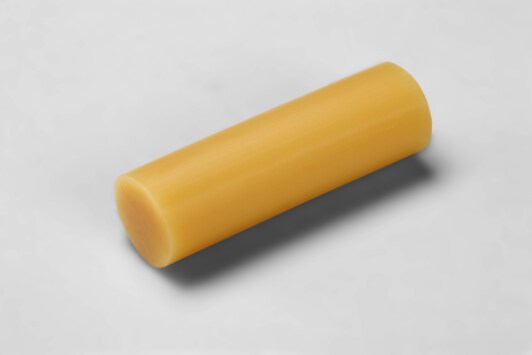 What to Know About Hot Melt Adhesives
Hot melts are 100 percent solids thermoplastic resins. These adhesives are engineered to re-melt after bonding if exposed to high enough temperature. The advantages of hot melt adhesives is that, unlike mechanical fasteners and sealing tapes, they are virtually invisible between surfaces.
Our hot melt adhesives liquefy when heated to quickly fill gaps and wet the bonding surface. When they are applied to a surface, they cool, harden and reach their bond strength within seconds. Due to their quick work-life, you can move assemblies immediately upon application, which eliminates the need for clamps, fixturing or additional drying time and energy.
Designed to Meet Your Demands
Engineered to meet a variety of needs across a wide range of industries, 3M™ Hot Melt Adhesive 3796 offers a flexible, yet durable bond. Our compatible hot melt adhesives demonstrate our dedication to provide you with a tough and dependable solution, ready to meet your project demands.
Learn more about 3M™ Hot Melt Adhesives
(PDF, 3 Mb)