Two-component evaporation boat with cavity
Improved formula over 3M legacy evaporation boats
High evaporation rates, allowing for higher web speed and optical density
Easy to run
3M™ Evaporation Boat 2C is a two-component evaporation boat made of our improved formula of 3M™ Titanium Diboride and 3M™ Boron Nitride. As part of the 3M™ Evaporation Boat 2 Series, this product delivers improved performance and a longer service life.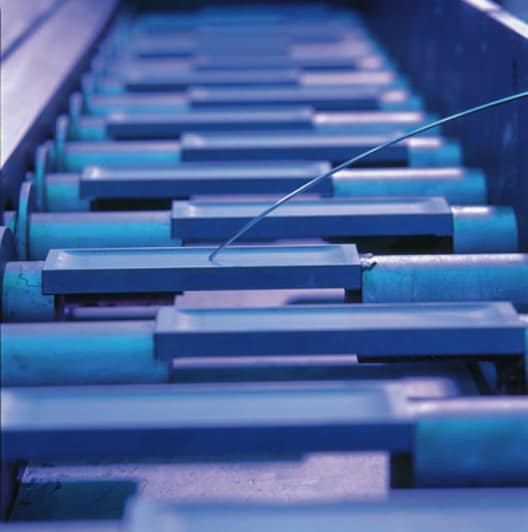 Easy to run, with high evaporation rates
3M Evaporation Boats 2 Series: An Improved Formula
3M™ Evaporation Boat 2C is the standard boat of the 3M Evaporation Boats 2 Series. These products are made of 3M™ Titanium Diboride and 3M™ Boron Nitride. Our titanium diboride is electrically conductive with high resistance to chemicals and heat, and our boron nitride is thermally conductive with high electrical resistivity. Compared with previous generations of 3M™ Evaporation Boats, this improved formulation provides:
Increased evaporation rates
Up to 30% longer boat lifetime
Improved break-in behavior
Less spitting due to homogeneous wetting and corrosion resistance
Energy consumption reduced by up to 10%
A Leader in Evaporation Boats
3M is a leading global manufacturer of
evaporation boats
evaporation boats for metallizing applications. Suitable for all vacuum web coaters, 3M evaporation boats are made of electrically conductive ceramic composites, and are characterized by a unique combination of chemical, mechanical and electrical properties.
3M evaporation boats are the result of intensive research and development, the use of modern processing and manufacturing techniques, and high-quality 3M advanced ceramic materials. Our manufacturing processes are optimized to ensure reliable and repeatable product performance.
Applications
Learn More About the 3M™ Evaporation Boats 2 Series
(PDF, 138.21 Kb)