3M™ AL Series Filter Housing is constructed of durable, cost-effective cast iron and steel to create a quality-built vessel on the outside, designed to satisfy a wide variety of general-purpose industrial and commercial filtration needs. On the inside, long-lasting stainless steel internal components resist corrosion and help make cleaning and maintenance quick and easy.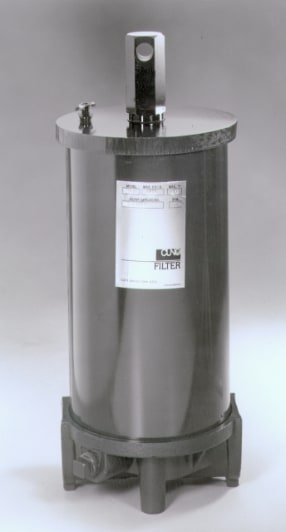 Durable cast iron and steel with stainless steel internals
The 3M AL series filter housing is designed to accommodate liquids at a maximum of 150 psi at 250° F in a wide range of sizes, from a 3 cartridge model to an 18 cartridge model. The AL housing can be used in systems with flow rates up to 105 gpm (for water).
Logical Design Meets Sensible Cost
The 3M™ AL Housing features a three piece design with cartridge centerpost construction. As process requirements evolve and grow and as floor plans change, you will appreciate the sensibility and convenience of our three-piece design when you need to assemble, disassemble, clean and perform periodic maintenance. Our cartridge centerpost construction holds the filters in place and helps make cartridge change-outs quick and easy. The cartridge posts are removable to help make cleaning and maintenance a time and cost-saving endeavor.
Applicable filter cartridges that can be used in the
3M™ AL Housing Series
(PDF, 367.87 Kb) include the following: Betapure AU™ Series Filters, Betapure™ NT-T Series Filters, Micro-Klean™ RB Series Filters, Micro-Klean™ CS Series Filters and Micro-Klean™ RT Series Filters.

3M™ AL Housing Series compatible with Betapure™ NT-T Series Filters (pictured)