Ideal for sanding wood by hand
Silicon carbide mineral provides an exceptional finish
Load-resistant coating prevents premature loading of the sheet, maximizes cut and extends abrasive life
Sheet is standard 9 x 11 inches and can be sized according to task
Strong, durable C-weight paper backing resists tearing, lasts long
Our 3M™ Paper Sheet 435U is an abrasive sheet coated with a silicon carbide abrasive grain constructed on a C-weight paper backing. This sheet is ideal for sanding wood by hand. Cut or tear standard 9 x 11-inch sheets to the dimensions you need.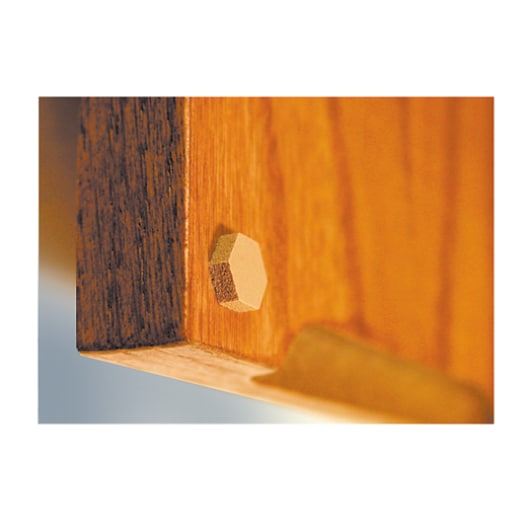 Ideal for hand sanding all wood types
3M's "Best" for Sanding Wood by Hand
"Best" among our abrasive sheets for sanding woods of all types, the 3M™ Paper Sheet 435U features a silicon carbide mineral in three grades. Silicon carbide is a synthetic mineral that is very sharp and commonly used for final finishing in white wood sanding.
Silicon carbide abrasive sheets create a smoother finish than aluminum oxide abrasive products on wood as well as composite and advanced material substrates. Its resin bond construction provides superior grain retention while the open coat construction, along with the load resistant coating, combine to provide excellent anti-loading characteristics. Abrasive mineral stays clean and cutting, extending abrasive life.
Durable and Useful
Its 100, 120 and 150-grade mineral is resin-bonded to a durable C-weight paper backing. It resists tearing and stands up to rigorous applications. Standard 9 x 11-inch sheets are easily resized for a multitude of tasks. Whether you're working with hardwoods, softwoods, or with composites or advanced materials, this sheet performs.
Recommended Applications
The 3M™ Paper Sheet 435U is ideal for whitewood hand sanding, in particular. Use it with our 3M™ Sanding Block (sold separately).