Aluminum Oxide abrasive cuts fast and provides a consistent, fine finish
Light, A-weight paper backing offers excellent flexibility in hands on applications
Open coat helps to prevent loading during use
Easily cuts and folds to fit any hand tool or work piece crevice
Exceptional conformability for contour sanding in grades 180 and 220
3M™ Paper 210N is a general purpose abrasive sanding paper constructed on a light, A-weight paper backing and features an open coat construction to help prevent loading. The aluminum oxide abrasive and lightweight backing make this sheet an ideal product for sanding applications such as paint prep, wood sanding, sealer sanding, and solid surface finishing.
Paper Weight
• Lighter Backings — finer grits for finishing or blending
• Heavier Backings — coarser grits for dimensioning or stock removal

Flexible Lighter Backing
Rigid Heavier Backing
Abrasive Comparison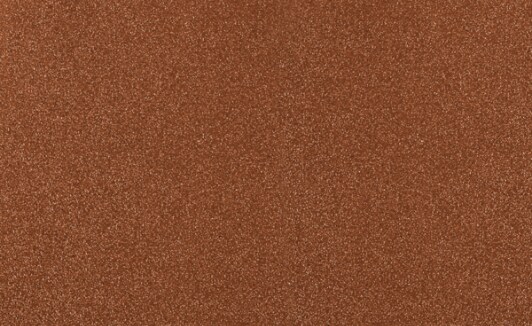 3M™ Paper Sheet 210N has a flexible lighter backing
Fast-Cutting and Durable Aluminum Oxide
Aluminum oxide is a popular choice among industrial professionals because of its fast cut-rate and long life. This mineral makes a tough, durable abrasive that self-fractures to expose fresh cutting edges, whereas traditional natural abrasives dull more quickly. Due to its fast cut-rate, hardness, and strength, it is widely used for sanding and finishing applications. Aluminum oxide is suitable for use on a wide variety of materials in woodworking.
Open Coat Resists Loading
Sanding paper cuts better and lasts longer when dust isn't clogging the cutting surface of the abrasives. Open coat construction means the abrasive grains are placed with space between them to help evacuate sawdust and other sanding debris and avoid clogging the cutting edge of the grains. This allows the sheet to continue cutting even when sanding softwoods, paints, and other materials that would, otherwise, clog the grain and hinder sanding ability. Additionally, the open coat feature provides a more aggressive cut than a comparable closed coat abrasive of the same grade. All of this adds up to increased productivity and reduced material consumption.
Recommended Applications
Defect Repair/Leveling, Prepping Metal Prior to Paint
Excellent for finer sanding, shaping and fairing of boat hulls
See more Woodworking solutions
(PDF, 21 Mb)