The LifeASSURE™ EF Series Filter Cartridges deliver superior performance in ultra-high purity water systems. 3M's product incorporates a hydrophilic, charge-modified nylon membrane in an all-polypropylene cartridge, delivering a highly-effective and ultra-retentive filtration device, designed for the needs of our electronics customers.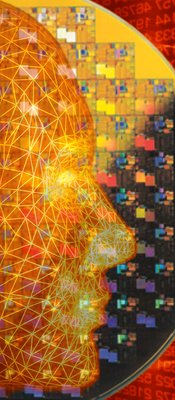 The LifeASSURE EF Series Filter Cartridges are made of durable all-polypropylene components that withstand arduous operating conditions, and were specifically designed for use in semi-conductor and microelectronics manufacturing.
Superior Cartridge Design and Performance
Toward that end, 0.04 and 0.1 micron-rated filters are offered, with cartridge lengths ranging from 10 to 40 inches. We've taken filtration to the next level; a pleated charge modified nylon membrane filter is highly effective at capturing particulate because of the increased surface area. Lower pressure drops reduce operating costs and increase cartridge filter effectiveness. 3M LifeASSURE
EF Series Filter Cartridges
(PDF, 855 Kb) are manufactured to meet strict quality requirements in an ISO 9001: 2008 registered quality management system.
On Demand Support
This is one of the many reasons 3M is an industry leader in filtration development. Our superb line of filtration products are backed up by technical support from 3M Purification Scientific Applications Support Services (SASS) personnel, who deliver application-specific engineering expertise to address customer needs.