The 3M Intake System Cleaner removes soot, carbon and other deposits from vehicle intakes that are harmful to engine performance. Use of this cleaner is an important part of regular vehicle intake system maintenance that can create more responsive acceleration and improved fuel economy.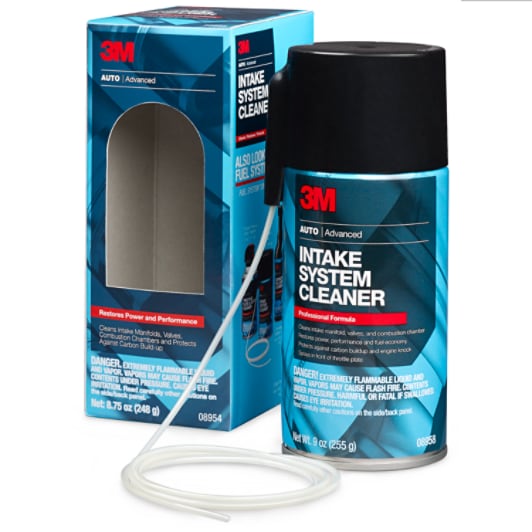 The Importance of Intake System Cleaning
A vehicle intake system is similar to the human respiratory system. Air is taken in, filtered and then distributed to the essential engine components so the car can run properly. Without proper air distribution, a car fails to function properly.
Despite major advances in vehicle intake systems, there's still a need to clean them periodically to prevent the harmful buildup of carbon, soot or other deposits that can hinder your vehicle's performance. This product effectively removes these deposits. Using the 3M Intake System Cleaner could also help save money since some auto mechanics charge $80 or more for an intake system cleaning.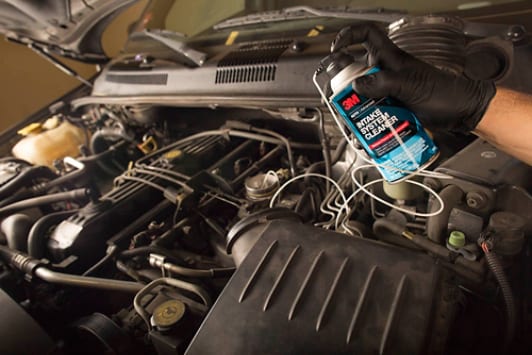 Intake System Cleaner Application
The 3M Intake System Cleaner is sold individually, or as part of a more robust package of intake system cleaners. As an individual item, the cleaner is suitable for professional or at home use. Normal safety procedures are recommended when using this product. Keep out of reach of children, use gloves when handling and consider using a half face-piece of full face-piece air-purifying respirator that's suitable for organic vapors.
ABC's of 3M Auto
3M Automotive Aftermarkets Division is a trusted leader in vehicle care and repair. We deliver solutions to automotive needs using intuitive and innovative designs that allow professionals and car owners to keep their vehicles performing and looking their best.
Our unrelenting commitment comes from a customer driven model. We understand that everything starts with the customer, a phrase that's much more than just a slogan; it's reflected in the superb value behind our extensive line of products.
The many applications and benefits of the 3M Intake System Cleaner include:
Cleans:
Intake manifold
Valves
Combustion chamber
Protects:
Against carbon buildup
Against engine knock (caused by carbon buildup)
Restores:
Power
Performance
Fuel economy