Blend of non-abrasive solvents quickly dissolves adhesive residue without harming cured paint
Versatile for use during and after collision repair: remove masking residue
Easy-to-use formula is available in an aerosol can
Safe for use on nearly all cured automotive paints
3M™ General Purpose Adhesive Remover is ideal for maintaining painted finishes during and after vehicle collision repair. A solvent-based formula dissolves adhesives without damaging painted surfaces. Available as an aerosol spray, this adhesive remover lets you remove adhesive residue without scraping tools or abrasives.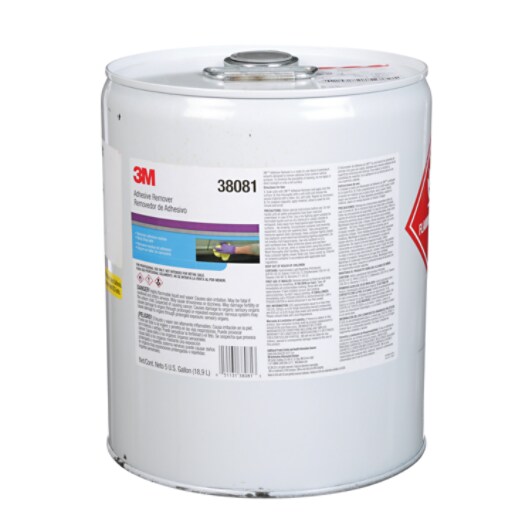 Available in 5-gal. pail, PN 38081
Maintain Excellent Paint Finishes During and After Repair
For removal of masking adhesive during and after collision repair our 3M™ General Purpose Adhesive Remover features a blend of petroleum solvents that virtually eliminates the need for scrapers or abrasives. This formula is available in easy-to-use spray-on, wipe-off aerosol cans. It is safe for use on most cured automotive paints.
The Science of Better Collision Repair from 3M
3M has long been developing new ways that science can apply to the lives of professionals in a range of industries including
collision repair
. Our 3M™ General Purpose Adhesive Remover is a great example — a product that removes adhesive residue without interfering with the refined finishes that you strive for. It's an example of what 3M does best: Science. Applied to Life.™