Rugged absorbent paper resists moisture, dirt, dust and grease that can stain vehicle carpets
Generous 14" x 17" size easily covers most car and truck floors
Disposable paper mats eliminate dirt transfer from reusing hard poly or carpet mat protection
Each box contains 250 floor mats
Fast, easy floor protection for vehicles improves customer satisfaction
Lightweight mats are easy to use, saving time
3M™ Disposable Paper Floor Mats protect customer vehicles and help your business shine. Durable, absorbent temporary paper floor mats resist dirt, grease and dust that can drift or be tracked into a vehicle's floor carpeting during repairs. They're also very lightweight, making them easy to use and replace on the fly. A generous 14" x 17" sheet size covers most vehicle floors.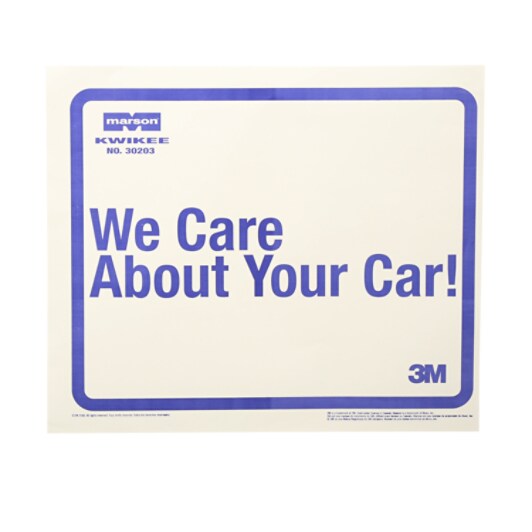 Durable and absorbent to resist dirt
Temporary Floor Protection, Lasting Benefits
Improve the quality of your auto shop work — and your customer satisfaction — with 3M™ Disposable Paper Floor Mats. At 14" x 17" (approx. 35 cm x 43 cm) these lightweight paper mats are easy to keep within reach yet large enough to easily cover the carpeting and other upholstery on most vehicle floors. Paper construction is durable and absorbent to resist dirt, dust, grease and shop fluids that can enter a vehicle from the air, from tools and from shop footwear and cause marks or stains. When a paper floor mat becomes soiled, simply pull it out and put in a fresh one — there's no chance of dirt transfer from reused poly, rubber or carpet mats. Each box contains 250 temporary paper floor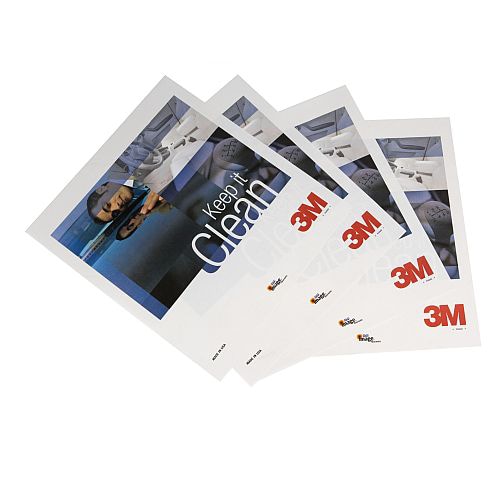 Helps protect your customers'vehicle floors
Paper Mats for Improved Customer Satisfaction
These 3M™ Disposable Paper Floor Mats help protect your customers' vehicle floors from incidental dirt, dust and stains — and to protect and enhance your reputation as a quality collision repair business. You're using quick, practical and inexpensive paper to gain an advantage in customer satisfaction: sending vehicles out of your shop every bit as clean as when they came in.