Scotch® Box Sealing Tape with Dispenser PSD1 is a complete, compact box-sealing system. This package combines a hand-held Scotch® H122 Dispenser and two rolls of Scotch® Box Sealing Tape 375. It provides a high-quality, consistent carton sealing system that is both lightweight and easy to use.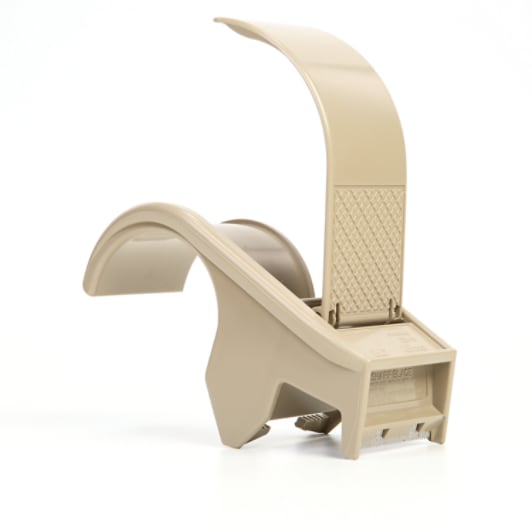 Scotch™ H122 Dispenser
A Rugged and Durable Every-Day Dispenser
Scotch™ Box Sealing Tape with Dispenser PSD1 is a combination kit featuring a Scotch™ H122 Dispenser and two rolls of Scotch™ Box Sealing Tape 375. The dispenser is a compact, comfortable, lightweight plastic hand-held dispenser durable enough to withstand rugged work environments, yet light enough to remain portable. The blade is recessed for added safety and to help reduce accidents.
Recommended Applications
Carton sealing
Box sealing
Combining
Reinforcing
Bundling operations
Confidently Secure Packages
This combination kit also includes two rolls of
Scotch™ Box Sealing Tape 375
(PDF, 10.61 Mb). It is the very best performer in our Scotch brand packaging tape line. With it, you can securely close a wide variety of boxes and cartons, including those with high recycled content. The polypropylene backing resists abrasion, moisture, chemicals and scuffing to hold strong throughout the shipping process. Conformable backing flexes under stress for a tight seal.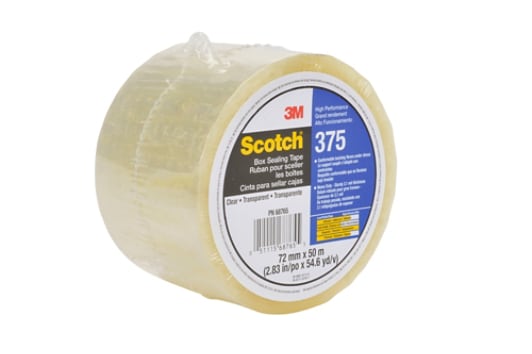 Scotch™ Box Sealing Tape 375
Heavy duty sealing tape, also known as packing tape or adhesive tape, is designed to securely seal heavy weight or over-packed cartons and packages for shipping and handling. The tape's high strength combined with its quick stick and resistance to splitting or tearing makes it popular for overseas and export shipping. This tape works well on most materials, including over-packed and under-packed cartons and those with high recycled content weighing up to 100 lbs.
Don't Tape Without One
A Scotch™ Manual Tape Dispenser is an essential tool wherever products are processed, repackaged, or prepared for distribution. Consumer goods, electronics, food and beverage, general industrial, medical, office, MRO, paper, print, warehouses, industrial plants, e-commerce shipping operations, and retail distribution outlets are some of the places these useful tools are found. In addition to box sealing, they are also useful for combining, reinforcing, bundling, masking, and other operations. A hand-held tape dispenser can be found in a weight and size for nearly every production requirement.