Applicator works with the 3M™ Dynamic Mixing System
Pneumatic applicator dispenses a wide variety of products on demand
Increased dispense rate enables faster repairs and decreased cycle times
Trigger control allows precise and convenient applications
Durable construction stands up to heavy-duty demands
3M™ Dynamic Mixing Applicator - Pneumatic works with the 3M™ Dynamic Mixing System to dispense fillers, sealers, glazes, adhesives and plastic repair products when and where you want them, all at the simple touch of a trigger. Its durable construction is built to last and stands up to heavy-duty performance, day in and day out.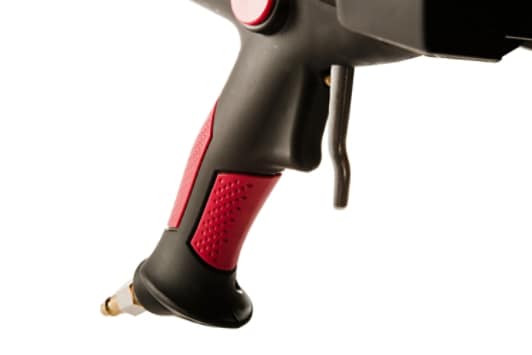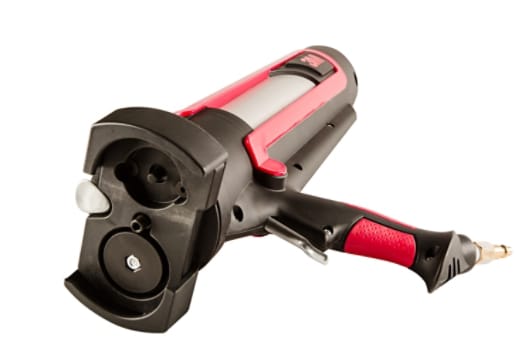 Our 3M™ Dynamic Mixing Applicator works as part of a system to dispense fillers, glazes, adhesives, sealers and plastic repair products in a convenient and controlled manner that eliminates messy mixing and significantly reduces waste. Its precise delivery helps you use the correct amount of product, saving both time and materials.
This applicator, powered by your shop's pneumatic air system, comfortably fits any grip and is always ready to dispense two-part products. The applicator works with mixing nozzles (sold separately) to eliminate the worry of adding too much or too little hardener to fillers and glazes.
Using our 3M™ Dynamic Mixing System is as easy as Twist, Mix and Fix. Here is how it works:
Twist a cartridge into place on the applicator until it locks into place.
Mix the two-part component product automatically by simply pulling the trigger on the applicator. Add a mixing nozzle and watch as it precisely mixes and dispenses a perfect ratio of product, eliminating guesswork.
Fix, bond or seal instantly by applying the product directly from the applicator to the surface and spread into place.