Fiberglass cloth reinforces repairs
Woven fabric adds strength
East-to-cut fabric allows for custom shapes and sizes
Pliable cloth conforms to curves
Designed to work with fiberglass resin
Dynatron™ Fiberglass Cloth reinforces fiberglass repairs such as holes, cracks and tears in fiberglass, metal, wood, aluminum and masonry. Our fiberglass cloth will not rust or rot. Use with Bondo® Fiberglass Repair Resin for hundreds of repairs to tubs, showers, cars, boats, trucks, RVs and more.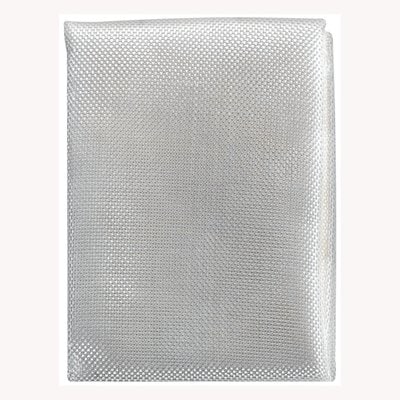 Use Dynatron™ Fiberglass Cloth where a reinforced repair is required
Strong, Reinforced Repairs
When properly applied and hardened, Dynatron™ Fiberglass Cloth reinforces repair areas and allows for repainting so that the repair looks like the original surface once the job is complete. Fiberglass cloth is easy to cut to size and shape for customized repairs on automobiles. To complete the repair, you'll add layers of fiberglass cloth along with fiberglass resin to fill the hole. Once the patched area has cured, it can be sanded smoothly so that it is level with the surrounding surface. A fiberglass repair completed with resin and cloth is fully compatible with being painted.
Benefits of Fiberglass Cloth
Fiberglass cloth is a woven fabric that helps reinforce repairs with its high strength to weight ratio. Use our fiberglass cloth where resin alone would not provide sufficient strength. Fiberglass cloth offers numerous benefits, including a resistance to expansion or contraction as temperatures change. Fiberglass cloth will not absorb moisture and is non-flammable. Our fiberglass cloth is also resistant to most chemicals.
Repairs Customized to Your Needs
Our fiberglass cloth is highly pliable, enabling it to conform to curved surfaces on automobiles. The flexible nature of the cloth allows for customized automotive bodywork repairs on fenders, doors, hood and other section of the car body.
Learn more about Automotive Aftermarket products
(PDF, 69 Mb)