3M™ Gripping Material Work Glove are exceptionally strong work gloves that provide long wear and increased friction. The gripping material sewn on these gloves improves the grip while providing slip resistance. These premium work gloves are also made of a synthetic suede material provides durability and protection in a variety of work environments.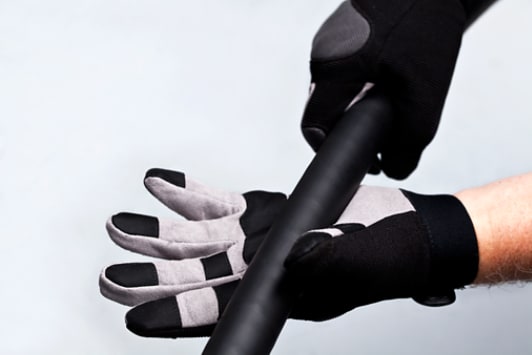 Excellent grip and slip resistance
Exceptional Fit and Functionality
Designed to boost grip performance, our
3M™ Gripping Material Work Glove
(PDF, 219 Mb) provides an exceptional fit and functionality. Featuring 3M™ Gripping Material GM110 sewn onto the palm and fingers, these gloves offer excellent grip and slip resistance for maximum hold with minimum effort, helping maintain your grip on tools. Unlike typical leather or cotton gloves, these gloves retain their gripping power even in the rain or when saturated with oil or sweat.
Recommended Applications
Factory and maintenance work
Repetitive assembly and handling operations
Equipment operation
Construction
Lawn care and landscaping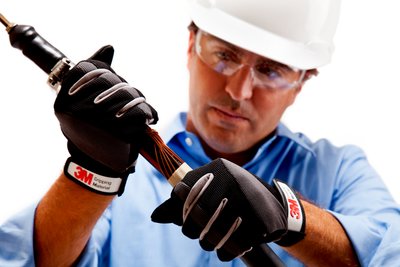 Protective Grip and Flexible Functionality
Improve your grip and tighten your hold with our exceptionally strong 3M™ Gripping Material Work Glove. To maximize your grip performance use gloves in conjunction with materials wrapped with 3M™ Gripping Material Tape, such as 3M™ Gripping Material GM400 or 3M™ Gripping Material GM531.
A study at the University of Wisconsin found that using 3M gripping material in a two part grip and glove system under dry conditions reduced required grip force by an average of 24%. Using 3M gripping material for twisting tasks on oil-saturated surfaces reduced the average grip force needed by 56%.
About our 3M™ Gripping Materials
Our gripping materials are available in roll or sheet form in a wide range of tactility from very soft to firm. Soft gripping material products are designed to be more comfortable during skin contact and tend to be more flexible to contour more easily to tighter curves. Firm gripping material products are extremely durable, and tend to be stiffer. If prolonged service life in harsh use conditions is a critical feature for your product, durability of the gripping material increases with firmness. Actual service life will depend on frequency of use and severity of end use conditions, but typically, most 3M™ Gripping Material can outlast leather in a factory or in the field. 3M™ Gripping Material products are designed to be used alone, or as a two-part mated system. When used alone (on a single surface), the 3M™ Gripping Materials provide a strong secure grip. When used as a two-part mated system, for example, on a glove and handle bar, grip strength is maximized.