Applies pressure to case flaps, improving tape contact by minimizing the center gap of the box
Installs easily to 3M-Matic™ Adjustable Case Sealer a20 and a80
Helps provide a consistent secure tape closure
Pressure is not applied to the corners but rather the sides of the corrugated box
Our 3M-Matic™ Top Compression Rollers for a20/a80 pushes the top flaps together as it conveys through the 3M-Matic™ Adjustable Case Sealer a20 or a80 providing better surface contact with the box and a consistent, secure seal.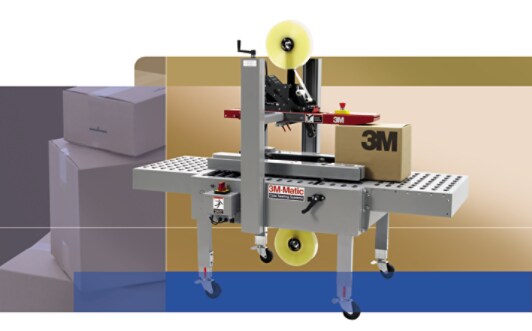 3M-Matic™ Adjustable Case Sealer a80
Bringing Better Ideas to the Surface through Science and Innovation
In our 3M Industrial Adhesives and Tapes Division, we apply the science of adhesion to deliver innovative solutions that improve the design and manufacturing processes of companies around the world. In the end, our technologies help customers like you deliver competitive products to the market faster and more efficiently.