3M™ Thread Sealant 4291 is a water-based product that provides excellent resistance to automotive fluids and withstands high temperatures and pressure. Our sealant is pre-applied to threaded fasteners used in the engine compartment. Synthetic polymer chemistry allows for extended shelf life – up to 12 months on coated fasteners.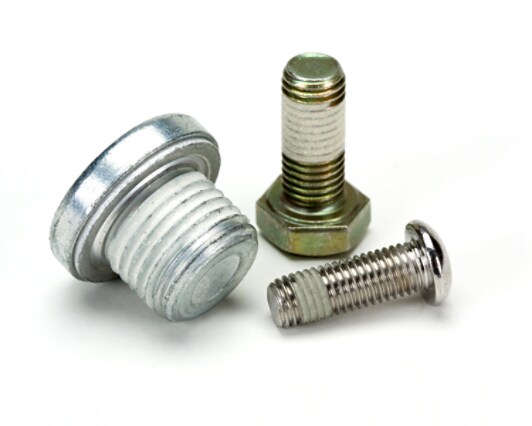 Resistance to automotive fluids and can withstand high temperatures and pressures
Secure and Reliable Sealant
3M™ Thread Sealant 4291 provides secure sealing of both pipe and straight threads of components used in engine compartments. Our sealant is formulated to resist the chemicals found in most automotive fluids, as well as the extreme temperatures and pressure common to automotive engines.
Applications
Engine monitor sensors
Head bolt sealant
Engine plug sealant
Transmission plug sealant
Threaded hose connector sealant
Threaded hose nipple sealant
Formulated for Ease of Use
Our flow-coatable formula allows controlled application to fasteners so that viscosity can be adjusted to achieve target coating weights, providing broad handling, dispensing and drying windows for the applicator.
See more about 3M™ Fastener Adhesives and 3M™ Thread Sealant
(PDF, 185.95 Kb)