The 3M™ Perfect-It™ DA Glazing Pad is specifically designed for applying glazes and other auto body finishes using D/A sanders and polishers. Convoluted foam face provides more cushion than flat foam and distributes pressure evenly across curved surfaces and body lines for consistent application. Long, soft "fingers" in the foam spread the glaze. Hookit™ attachment makes changeouts fast and easy.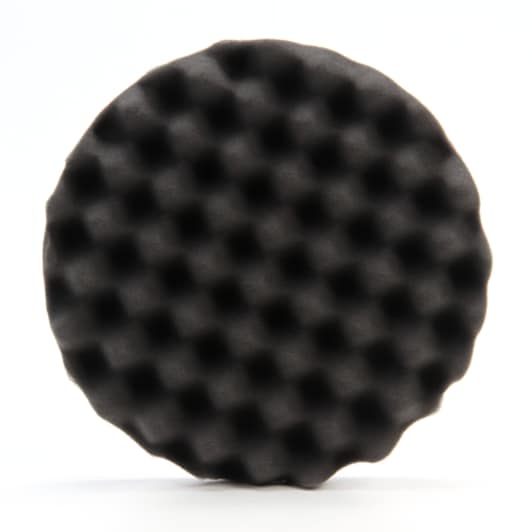 Convoluted foam faced polishing pad designed for the 6 inch dual action sander
Simply the Right Pad for Glazing
Designed for machine application of glazes, waxes and finishing polishes in collision repair, our 3M™ Perfect-It™ DA Glazing Pad works with any standard 6" dual action sander or polisher. It features a convoluted foam face designed to provide more cushion than flat foam while evenly distributing pressure across the panel for faster, more consistent application. The foam is also engineered with tiny "fingers" — soft protrusions across the pad surface that help spread the glazing and also help remove tiny sand scratches, swirls or any other fine imperfections for a more refined finish. This pad is a great way to apply 3M™ Perfect-It™ Show Car Paste Wax, PN 39526 or other waxes and glazes.
About Our Hookit™ Attachment System
The Hookit™ attachment system has a hook-and-loop feature which makes disc attachment, removal, and re-attachment clean and easy. It also facilitates use and re-use of the disc for maximum product life. Hookit™ discs have a brushed nylon loop backing of the type most commonly used in everyday hook-and-loop applications. A range of Hookit™ disc backup pads features hooks which grip the brushed nylon loop backing. It's simple: just attach the disc and start sanding. The disc removes just as cleanly and easily. The Hookit™ system is designed for work spaces and applications where adhesive backed abrasives may become contaminated by dust, dirt or debris.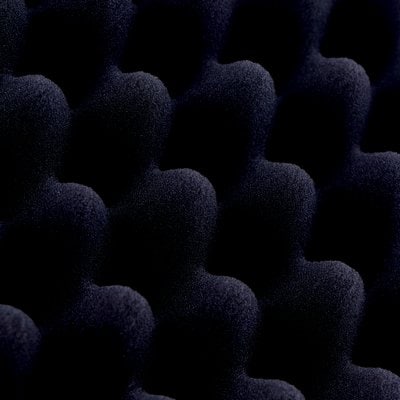 Enables faster glaze application
Hookit™ pads conveniently and firmly attach to the 3M™ Hookit™ Disc Pad 05776 (sold separately) on a random orbital sander, and can be removed cleanly and easily for fast, easy changeouts and more efficient application of glazing and finishing polishes.
The 3M™ Perfect-It™ Brand: 3M's Highest-Quality Solution for Finishing Coated Surfaces
Our Perfect-It brand represents a complete range of solutions designed for busy shops to achieve perfect defect-free finishes, every time, in as little time as possible. Perfect-It brand products have been developed according to a step-by-step system — there's no need to create your own processes to get the best finish. Premium product performance means shorter process times at every step. You use less material, and you have less material to clean up. In all, our Perfect-It brand products let you complete more jobs in the same amount of time. You get better throughput, the finest and most consistent finishes, and increased customer satisfaction with every job.