Brush removes residue from buffing pad
Short bristles aid in wiping away dried compounds
Angled tool positions bristles for effective cleaning
Handle allows for a comfortable and secure grip
Brush can extend service life of pads
3M™ Conditioning Brush helps remove residue from foam and wool buffing pads. Our bristled brush quickly and easily cleans away the waste material that can diminish the effectiveness of the pads.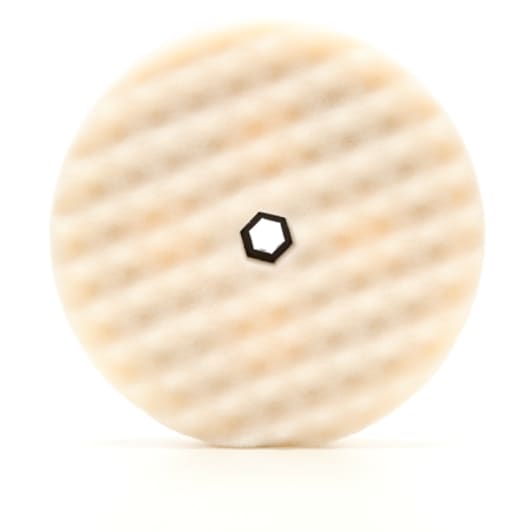 Clean residue from buffing pads (sold separately)
Eliminate Buffing Pad Residue
Over time, foam and wool buffing pads pick up residue that reduces their effectiveness in an automotive shop. That's why having a 3M™ Conditioning Brush on hand is a wise choice. Our specialty brush can clean away the residue that accumulates during typical buffing procedures, restoring the pads to a more optimal condition. Using our conditioning brush can potentially lengthen the useful service life of foam and wool buffing pads. By reconditioning the pad, you may be able to use it longer because there's less temptation to replace it early as residue builds.
Reduce Chances of Scuffing Finishes
Using this brush can also prevent marring of the
finish of a vehicle or boat
(PDF, 1.7 Mb). If compounds or polishes have dried on the pad, it can potentially cause damage to the finish if used in this condition. Our conditioning brush can quickly clean pads to reduce the chances of scuffs from dried compounds and polishes.
Specialty-Purpose Brush
Our conditioning brush is uniquely designed to make the task of cleaning a foam or wool buffing pad easier. The brush has short bristles, which aid in the elimination of residue caught in the pad. The comfortable-to-grip handle is angled to make cleaning more effective.