INSTANT ADHESION: Its pressure-sensitive rubber adhesive forms a strong bond the moment you place it
UNIQUE BACKING: A special flatback paper backing resists tearing and breakage
USER FRIENDLY: Its controlled unwind makes it easy to position, manipulate, and tear by hand
TEST PAINT ADHESION: This tape is ideal for paint adhesion testing and general holding applications in temperatures reaching 125 °F (52 °C) for up to 30 minutes
AMS CERTIFICATION: Certified to AMS 3721 regulations for performing organic coating adhesion testing.
Scotch® Flatback Masking Tape 250 is used as a quality control paint adhesion testing tape. It features high peel adhesion and a strong flatback paper backing. It is ideal for bundling and wrapping applications.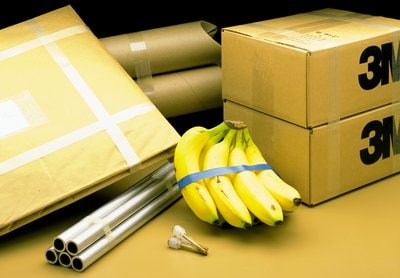 Every product we make at the Scotch™ Brand exists to solve a particular problem.
Strong Attachment, Clean Removal
Scotch® Flatback Masking Tape 250 features a rubber adhesive that instantly adheres to a wide variety of surfaces. It detaches easily and provides clean removal, making it ideal for painting adhesion testing applications. Special flatback paper backing has good tensile strength to resist breakage. It also provides a controlled unwind while remaining easy to tear and manipulate during the application process. Used most often as a paint adhesion testing tape, Flatback Masking Tape 250 also works well for general holding and bundling applications where a stronger paper backing is needed. Ideal for use in temperatures up to 125°F/52°C up to 30 minutes of time.
Recommended Applications
Quality control paint adhesion testing applications
General holding and bundling applications
Certified Testing
Our Scotch® Flatback Masking Tape 250 is designed with the user in mind. The interior of the roll features a manufacture date to ensure that you always know the shelf-life of this product. To obtain best performance use Scotch® Flatback Masking Tape 250 within 18 months from date of manufacture. Because of its unique properties Scotch® Flatback Masking Tape 250 can be certified to meet ASTM D 6123 / D 6123M-97. Scotch® Flatback Masking Tape 250 has been used to conduct testing according to ASTM D-3359; however this test method does not endorse or suggest that any particular tape must be used. Designed and manufactured for a minimum of 60 oz/inch adhesion to steel by ASTM D-3330 Method A.