We offer the 3M™ Zeta Plus™ BC Series Filter Capsule with LA Series Media as single-use capsules designed for pharmaceutical manufacturing applications requiring the most stringent levels of organic and inorganic extractables and system cross-contamination controls.
The BC25 laboratory capsule is ideal for optimizing the filtration performance for each drug process by effectively screening the breadth of available single and dual layer media options. A scalable range of single-use capsules enables predictable performance at every stage of drug development from early stage discovery to commercial production.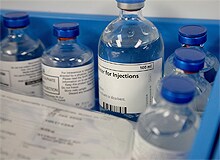 Solutions for Bio-pharmaceuticals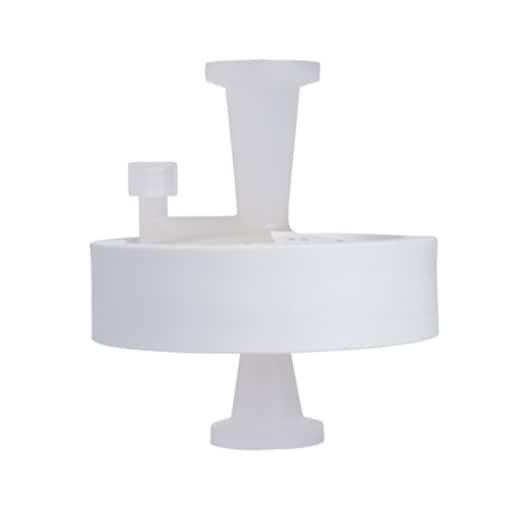 Operating costs and development time may all be improved by using 3M's single-use capsules
Pharmaceutical Grade Product
The Zeta Plus™ LA Series Filter products are specifically designed for use in the manufacture of biopharmaceutical, vaccine, blood fractionation and small molecule API drug substances. The effluent characteristics of the Zeta Plus LA Series Filter media and capsules has been tested following a number of protocols contained in the United States Pharmacopeia (USP) compendia.
The Zeta Plus LA Series filter media is specifically designed to have the lowest organic and inorganic extractable levels of the entire 3M depth filter portfolio. Stringent product extractable specifications are controlled, in part, by aggressively extracting both the cellulose fibers and filter aids prior to producing the filtration media. Due to the pre-extraction of the cellulose fibers, the Zeta Plus LA Series filtration media has a reduced potential of yielding false positives in product endotoxin testing resulting from 1,3 beta-glucan interference in LAL assays.
The 3M Purification Inc. Quality Management System is approved by an accredited registering body to the ISO 9001:2008 and ISO 13485:2003 Quality Management Systems. The manufacturing process, quality controls and regulatory oriented compliance reports are documented in a Drug Master File on record with the FDA.
Filtration Performance
Zeta Plus LA Series filter media comprises a mixture of high surface area inorganic particles, high surface area cellulose and a crosslinking polymer resin. The polymer resin has a positive charge as a result of a balance of secondary, tertiary and quaternary amines resulting in a relatively low anion exchange capacity. As such, Zeta Plus™ LA Series filters are a good choice in applications where the pharmaceutical product is negatively charged and product recovery may be of concern. By controlling the choice of raw materials and the formulation, a variety of filtration grades are produced that each have a balance of fine particle removal and throughput capacity.
Single-use Capsules
Ease of use, operating costs and development time may all be improved by using 3M's single-use capsules. Specifically, single-use capsules may reduce batch-to-batch change over time, minimize the time required to develop and manage complex validated equipment cleaning protocols and reduce the large cleaning fluid volume demands of a production operation.
The Zeta Plus™ LA Series filters are available for use in the 3M™ Encapsulated System, which enables a completely single-use solution to process from 0.5 L to 2500+ L of liquid. The BC25 laboratory capsule with 25 cm
²
filter media is ideal for media grade screening using small liquid volumes. The scale-up capsules with 170 cm
²
, 340 cm
²
and 1020 cm
²
media are designed for scale-up studies and low volume production. Production capsules having 0.23 m2 and 1.6 m2 dual layer media complete the single-use capsule line.