3M™ Quick Wax recaptures that "just waxed" look, either for touch ups between washes or streak-free drying after a wash. This wax contains premium-quality carnauba wax, which is preferred by car enthusiasts for its rich, deep shine. Spray bottle makes applying the wax easy.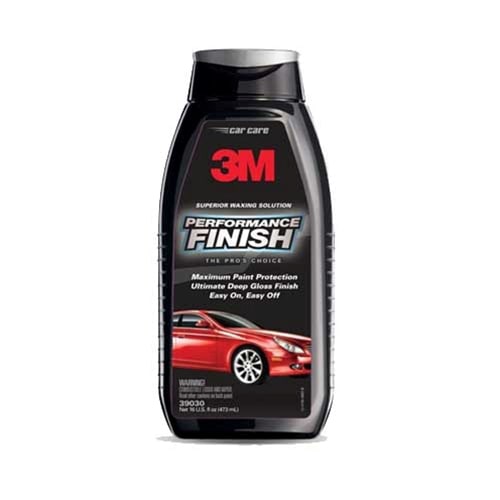 Also try 3M™ Performance Finish Liquid Wax
3M™ Quick Wax renews the shine and gloss of your vehicle between major wax jobs. Our spray-on detailing wax is made with genuine carnauba wax for professional-quality results. This product is typically used for ongoing maintenance to keep vehicles looking freshly waxed.
The specially designed trigger offers an easy-to-apply, mist-on-wipe off treatment that can be used on a wet or dry vehicle. The quick wax can be used
daily, weekly or monthly
(PDF, 1.45 Mb) to keep that clean look in the event your car runs through a quick rain storm or sprinkler, or is hit by bird droppings, or exposed to other outside contaminants that can mess up the shiny, newly waxed look that you want your car to have every day.
Simply spray the product on the affected area and wipe dry with a 3M Microfiber Detail Cloth (sold separately) to rejuvenate that mirror finish. The clear coat safe, no build-up formula easily removes grime, dirt and other harmful contaminants without scratching glossy finishes.Our quick wax is recommended for use on painted surfaces, glass, plastic, wheels and tires.
Our quality spray-on wax formula contains top-quality ingredients such as carnauba wax, which is a naturally occurring wax harvested from tropical trees. No other wax achieves the warmth and depth of carnauba wax, which has made it a favorite among automotive professionals. Carnauba wax also protects surfaces against moisture and heat to preserve the original shine of an automobile.