Adhesive performance works reliably on advanced paint without any adhesion promoter
Unique foam core provides stress relaxation under high application loads
Maintains tight bond-line aesthetics under normal condition
Adhesive provides high final sheer and peel strength to low surface energy substrates
Tape exhibits excellent long-term durability
3M™ Acrylic Foam Tape GTE6112, Dark Gray 1.1 mm delivers excellent adhesive performance for attaching trim components to low energy substrates. Recommended uses include attaching body side moldings and bumper molding parking sensors, washer devices, trim parts and electronic devices to automotive surface. A special property of the tape is stress absorption, which makes the bond very durable.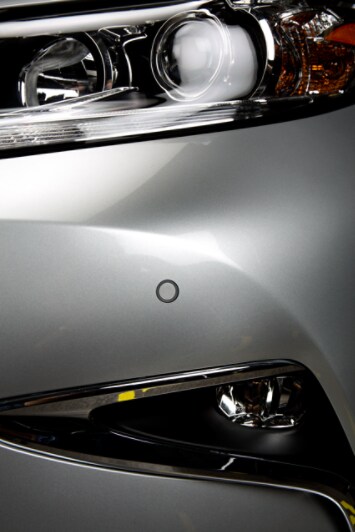 Acrylic foam tapes have steadily replaced mechanical fasteners for automotive assembly in recent years, in both OEM and aftermarket applications
Specifically Designed for Automotive Parts Attachment
Made by a special process, 3M™ Acrylic Foam Tape GTE6112 offers superior performance with very high peel adhesion to low energy surfaces. It also delivers high internal strength, excellent long-term performance, as well as very high conformability to the taped substrate. Our tape absorbs stress, making it an ideal choice for automotive applications.
Made for Real World Automotive Environments
Our 3M™ Acrylic Foam Tape GTE6112 works reliably in the harsh environments that automobiles encounter daily. It is used to attach polypropylene parts to polypropylene surfaces like body side moldings or bumpers without any priming or pre-treatment. Once the part is set in place, the tape will hold it with high final sheer and peel strength. The 1.1 mm viscoelastic foam core is engineered for stress relaxation when exposed to high stress loads, and maintains bond-line aesthetics under normal stress loads. The gray color of 3M™ Acrylic Foam Tape GTE6112 gives a pleasing bond line aesthetic. The liner enhances die-cutting, and provides easy one-piece release for efficient application.
Confidence in Your Purchase
The 3M branded liner features a subtle 3M logo marking to provide evidence to the customer that they are receiving the 3M quality they expect from their purchase. The liner makes our tapes easy to identify and difficult to imitate. The proprietary branding technology is designed to help identification of 3M™ Acrylic Foam Tape.
Better Science for Better Adhesion from 3M
Since 1925 when a 3M lab assistant invented masking tape, 3M has been applying science to life — developing adhesive products and technologies that help entire industries and individual businesses worldwide. The work that began with a single 3M engineer now spans decades and generations — and all of it goes into each 3M product developed for automotive OEM, like 3M™ Acrylic Foam Tape GTE6112.
Learn More about 3M™ Acrylic Foam Tape GTE6112
(PDF, 383.68 Kb)