Silicon carbide mineral provides an aggressive cut and a consistent finish
X-weight cotton backing is designed for grinding and finishing applications
Resin bonding resists thermal and chemical deterioration for extended wheel life
Abrasive flap design provides a soft and smooth cut on rounded or irregular surfaces
Flaps wear down to expose fresh abrasive mineral, assuring a fast and consistent cut
Our 3M™ Flap Wheel 441D was designed for light grinding, blending, deburring, and polishing on a variety of metals. The cotton backing is coated with silicon carbide mineral and the flexible cotton flaps of the wheel conform to the work piece, which provides a smooth clean consistent finish.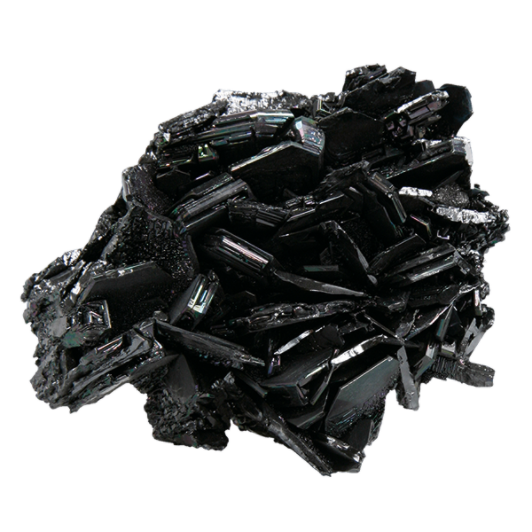 Silicon Carbide is a hard mineral, yet fractures easily to provide a sharp edge
Silicon Carbide Abrasive
Each flap on the 3M™ Flap Wheel 441D is covered with silicon carbide mineral, which is a popular choice among industrial professionals because of its fast cut-rate and excellent finish. This synthetic mineral is very hard and fractures easily, resulting in freshly exposed cutting edges that cut fast, stay sharp and produce a professional finish throughout the products life. Silicon carbide products are commonly used for low-pressure applications such as cleaning and finishing on wood and metal. While it wears faster than aluminum oxide, it produces a superior finish.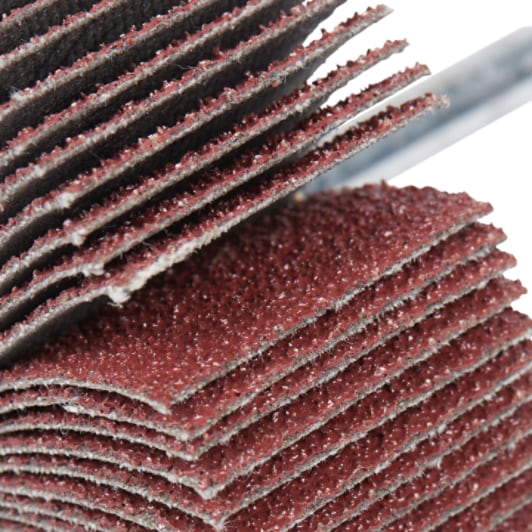 Abrasive flaps offer a long lasting supply of fresh abrasives and load resistant design
Tough Construction
The abrasive mix is attached to a flexible backing using a resin bond. This resin bonding material is specially designed to resist thermal and chemical deterioration, which can occur during high speed sanding. This bond is very hard which allows for faster cuts and a higher cut rate. Each flap uses an X-weight polyester/cotton backing, which provides a tough, but flexible surface that conforms to fit any work piece. As the wheel is used, the self-cutting flaps wear away to expose sharp, new abrasive material, assuring that surfaces are sanded consistently throughout the life of the wheel.
Flap Wheel Design
Coated Abrasive flap wheels are the ideal choice for light grinding, blending, graining, finishing and scale removal on a variety of metals. The abrasive flaps offer a long lasting supply of fresh abrasives and a load resistant design. Available in both flange mounted and spindle mounted constructions and also available with general purpose aluminum oxide or high performing 3M ceramic aluminum oxide blend abrasive grain.
Learn More about 3M™ Metalworking Products
(PDF, 73.23 Mb)