Using proprietary 3M™ ceramic grain blend, designed to cut sharp and deliver consistent finishes, 3M™ Stikit™ Paper Disc Roll 751I discs are well-suited for medium to heavy-duty metalworking on a variety of substrates. Multiple discs are packaged in a roll for convenience and use in high-production environments.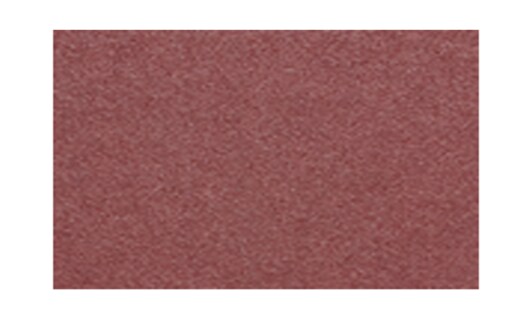 Features 3M™ ceramic grain blend for sharp and aggressive cut
Get Rid of Unwanted Coatings and Contaminants
Our 3M™ Stikit™ Paper Disc Roll 751I is versatile and multi-purpose — used for many metalworking projects, including paint prep, coating and corrosion removal on gelcoat, metal, fiberglass and carbon steel and finishing, blending and prepping metal prior to paint. The need for an aggressive abrasive that can rid the substrate of unwanted coatings and contaminants is the common denominator among these applications.
Sharp-Cutting 3M™ Ceramic Grain
We engineer 3M™ ceramic grain using a proprietary process, which enhances toughness and hardness of the grain. Ceramic blend products feature aluminum oxide blended with ceramic grain for a harder, longer-lasting abrasive. Perfect for stock removal, ceramic abrasives are engineered to fracture frequently for a super-fast cut and can handle intense heat and stress applications. Ceramic/aluminum oxide blend surpasses aluminum oxide abrasives in cut-rate and durability.
Won't Deflect When Run
Discs on 3M™ Stikit™ Paper Disc Roll 751I feature an E-weight paper backing. Among paper backings, E-weight is one of the heaviest, which makes the abrasive stronger and less likely to yield or deflect when run. With the help of a sturdy backing, discs resist tearing and edge wear during aggressive sanding. 3M™ ceramic grain is adhered to the backing in a closed coat construction, so the grain covers 100% of the backing. Given that the grain is densely concentrated, it contacts more surface area and delivers finer finishes than open-coat abrasives.
Stikit™ System for Easy Tool Attachment
The 3M™ Stikit™ system eliminates the time-consuming task of applying adhesive to the disc backing. These high-quality, coated abrasive products come ready to use with a pressure sensitive adhesive coating on the backside so that attaching them to your disc pad is as simple as pressing on a sticker. And because the adhesive is pressure sensitive, the disc can be peeled off of the disc pad just as easily, leaving a clean surface for your next disc. A Stikit™ disc must be pressed onto a Stikit™ backup pad (also called a disc pad and sold separately) that is attached to a disc sander, random orbital sander, or stationary disc sander.
Rolled in One
3M™ Stikit™ Paper Disc Roll 751I comes in roll form, so operators can easily remove discs from the roll and minimize waste or clutter by eliminating the film that might otherwise cover the back of each individual disc. Reap the benefits of sharp-cutting, durable and easy-to-use abrasives — all rolled in one.
3M™ Sanding and Finishing Solutions Catalog
(PDF, 935.63 Kb)