Extremely tough non-woven web removes rust and corrosion without excessive metal removal or gouging
Contains no wire filaments
Ideal for effective removal of buildup on brakes
Silicon carbide mineral cuts sharp
Disc features a hollow center, enabling operators to slide over and around hub without damaging the stud threads
Our Scotch-Brite™ Roloc™ Brake Hub cleaning products are designed to remove rust and corrosion from metal surfaces that interact in disc brake applications.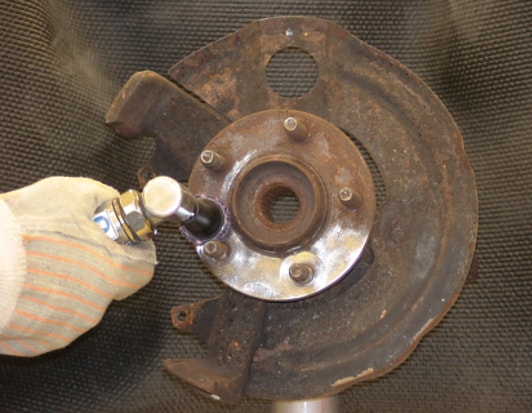 The Right Disc for Critical Jobs
Cleaning the brake's rotor and hub is an important step in reducing the potential for misalignment. Being proactive helps avoid rotor disc thickness variability and misalignment, which can lead to braking problems like pedal pulsation when stopping and premature brake pad wear. As corrosion may inhibit overall brake performance, we designed our Brake Hub Cleaning products to give operators a quick and effective means of removing rust from the brake's rotor and hub.
Engineered for High Performance
Our discs utilize silicon carbide mineral, known for its sharp cutting capabilities. The open web is load resistant, so rust and debris won't clog the fibers. This anti-clogging construction keeps the abrasive minerals cutting at higher performance. We engineered our Scotch-Brite™ Roloc™ Brake Hub cleaning products to swiftly and effectively clean brake rotors and hubs, helping operators champion rust and stubborn buildup.