The 3M™ Stikit™ Paper Disc 363I is a durable, versatile semi - open coat aluminum oxide disc for a random orbital sander. It's suitable for a range of applications from stock removal to blending and finishing. Its F-weight paper backing provides superior strength. An adhesive backing makes attachment quick and easy – just press it on.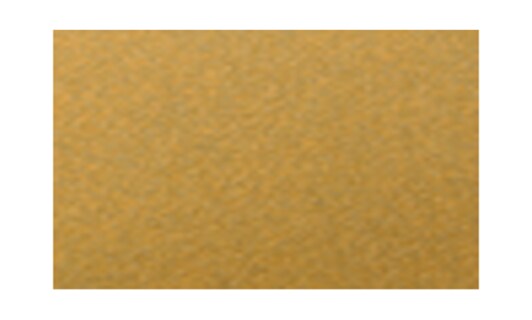 Premium aluminum oxide provides aggressive cutting action and consistent finish
Ready for Anything
Designed with tough aluminum oxide for fast, aggressive cutting and maximum life, 3M™ Stikit™ Paper Disc 363I is useful for applications from dimensioning hard and soft wood to blending and finishing gelcoats, composites, e-coats, primer/paint prep, wood and carbon steel. These discs are available in grades from 60 to 180.
This disc's extremely durable F-weight paper backing helps provide conformability and effective support for more aggressive operation. Together with a heat-resistant resin bond, they provide superior grain support for prolonged or rugged grinding.
Tough, Sharp, Versatile Aluminum Oxide
Aluminum oxide is one of the fastest, most versatile and economical cutting abrasives available. It is easily altered to enhance different properties and its versatility makes it the most commonly used abrasive in all industries.
The semi - open coat aluminum oxide construction allows the disc to continue cutting even when sanding soft woods, paints, and materials that would, otherwise, clog the surface of the disc and hinder sanding ability. Less densely spaced abrasive grain in an open coat abrasive allows dust and debris to escape rather than collecting, or loading, the abrasive or collecting on the surface of the workpiece. More aggressive than a closed coat, it is perfect for sanding material that would load a denser coating.
Ready-to-Go: Stikit™ Backing for Easy Tool Attachment
3M™ Stikit™ Discs come ready to use with a pressure sensitive adhesive coating on the backside so they conveniently press on to the backup pad and remove cleanly, leaving an uncontaminated surface for the next disc. A Stikit disc should be used in conjunction with a 3M™ Stikit™ Disc Pad (also called a backup pad and sold separately) attached to a disc sander, random orbital sander, or stationary disc sander.
Recommended Applications
Use 3M Stikit Paper Disc 363I for blending and finishing aluminum and carbon steel, as well as gelcoats, composites, e-coats, primer/paint prep and all types of woods.
3M™ Sanding and Finishing Solutions Catalog
(PDF, 1.37 Mb)