Foam clings to deeply penetrate and loosen bug residue
No-drip formula allows for effective cleaning on vertical surfaces
Versatile product works on most exterior automotive surfaces
Fast-acting formula is ready in about 30-seconds after application
One-step cleaner wipes away easily for a clean finish with no rinsing required
3M™ Foaming Bug Remover removes stubborn bug splatter and residue from automotive exterior surfaces, including paint, chrome, moldings and glass. This product sprays out as a foam with excellent clinging action to penetrate and loosen the bug residue, while minimizing overspray and mess.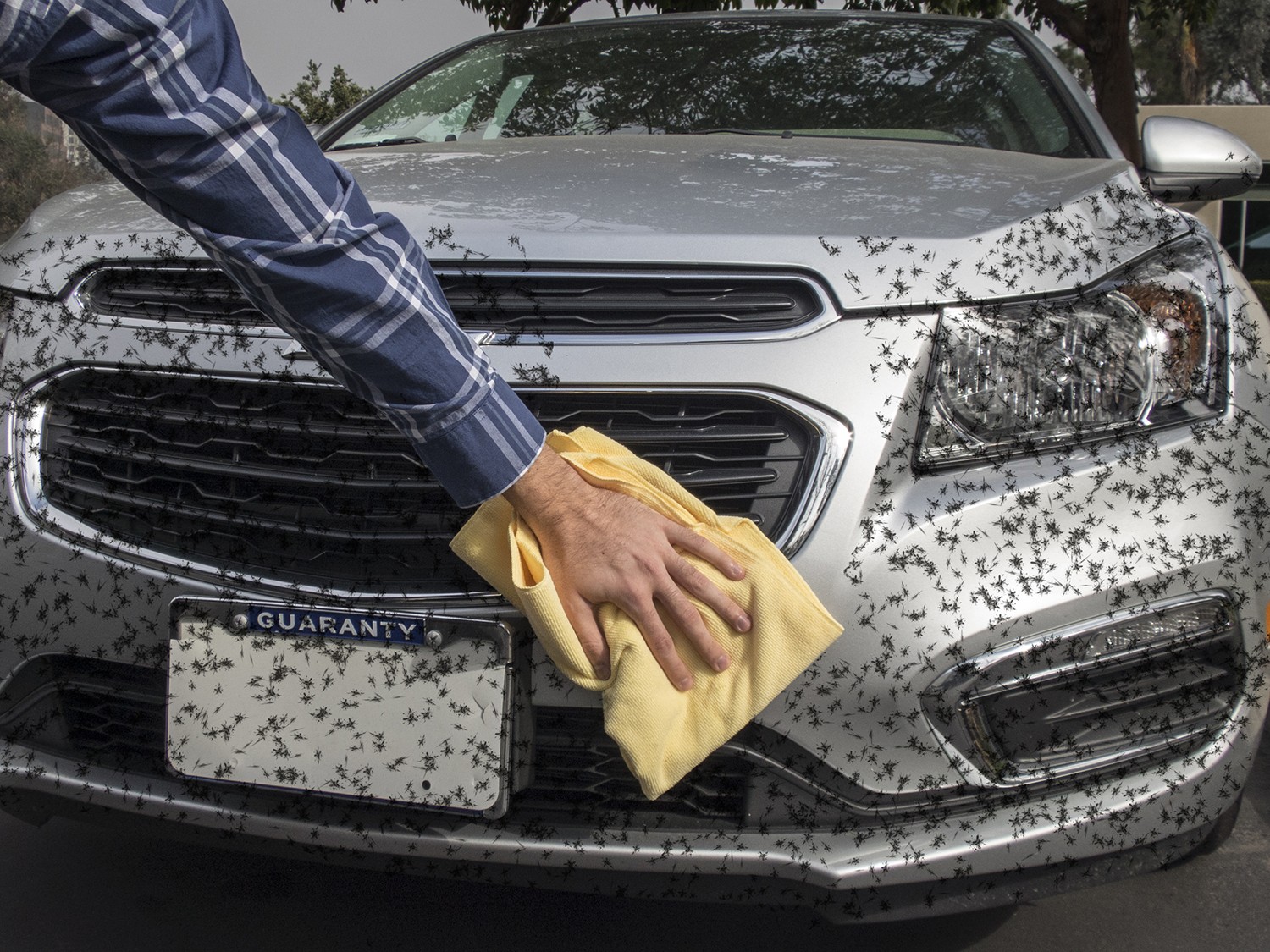 3M™ Foaming Bug Remover works on painted automotive surfaces, chrome, moldings and glass
The Easy Way to Remove Ugly Bug Splatter on Cars
When a road trip has left your car with a coating of splattered insects, 3M™ Foaming Bug Remover makes an easy job out of removing the residue. Removing splattered bugs used to be a painstaking effort requiring a lot of scrubbing and rubbing to get rid of the stubborn residue. But no more with this specially formulated foam remover. Simply spray on the thick foam, wait about 30 second and wipe. You don't have to rinse with water or any other cleaning solution. Simply wipe the foam off. For most situations, that should be it. If you have a particularly thick coating of bugs, you might do a repeat application to get rid of lingering residue.
A Versatile Cleaner for Most Exterior Surfaces
With this foam cleaner, you don't need to keep a cabinet full of specialty cleaners. This single product works on painted automotive surfaces, chrome, moldings and glass. It both helps restore the appearance of your vehicle and helps enhance safety. This bug remover is recommended for cleaning windshields to give drivers a better view and for cleaning headlights that can be masked under a film of bug splatter.
Clinging Formula Makes Your Job Easier
The thick, clinging action of the foam means you can target the spray exactly where you need it, without any dripping or running. Spray foam even clings to vertical surfaces without dripping. The special clinging action means you waste less spray and have less clean up after you're done.
3M Strives to Make Auto Care Easier
3M researches the needs of people who own and care for the upkeep and maintenance of automobiles. Then, 3M applies principles of science to help solve the common challenges when working to make vehicles perform and look better. 3M™ Foaming Bug Remover is just one example of 3M ingenuity at work.
Learn more about 3M automotive care
(PDF, 6.39 Mb)