Delivers performance necessary in the oil and gas industries
High strength, fracture toughness and erosion resistance for improved durability
Helps extend the life of sucker rod pumps
Withstands extreme temperatures of deepwater environments
Weighs 60% less than steel
3M™ Silicon Nitride Check Valve Balls offer the performance standards necessary for the oil exploration and recovery industries. Made from 3M™ Silicon Nitride, these balls are used widely throughout the Permian Basin and other regions to help extend the life of sucker rod pumps used in oil production.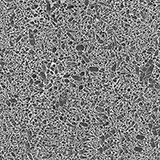 3M™ Silicon Nitride is a lightweight, high-strength ceramic material used as an alternative to stainless steel, super alloys, tungsten carbides and first-generation ceramics such as Al203 and ZrO2
Ideal for Deepwater Environments
Designed for performing in tough underwater conditions,
3M™ Silicon Nitride Check Valve Balls
(PDF, 99.46 Kb) offer high strength, fracture toughness and excellent resistance to erosive and corrosive chemicals. These properties help provide longer component lifecycles, even under demanding conditions. Our valve balls are produced to Grade 25V tolerance for maximum precision and available in sizes ranging from 0.625—2.25 in. (in increments of 1/16 in.)
Advantages of 3M™ Silicon Nitride for the Oil and Gas Industry
From extreme temperatures and crushing pressures to corrosive chemicals, today's harsh oilfield environments place enormous demands on critical equipment. To tolerate harsh conditions, 3M™ Silicon Nitride works to extend the life of critical components in oil
exploration and recovery operations
(PDF, 257.02 Kb), improving reliability even under the most challenging downhole conditions.
Tough Material for Tough Environments
3M silicon nitride is a lightweight, high-strength and chemically inert ceramic material with excellent resistance to abrasion and corrosion. Its high thermal shock resistance and low coefficient of thermal expansion help withstand the extreme temperatures of deepwater operations. 3M silicon nitride is also nonmagnetic, has high dielectric strength and offers microwave transparency.
Processed for Better Performance
3M silicon nitride materials and components are produced through processes that yield a fully dense and nonporous microstructure of interlocking needle-shaped grains. This microstructure toughens the silicon nitride by a crack-deflection process similar to that found in composite materials. The result is a monolithic silicon nitride with extremely high hardness and increased fracture toughness. This can translate to improved mechanical reliability compared to other ceramic materials.
About 3M Advanced Ceramics
These advanced ceramic products are manufactured at ISO 9001 certified facilities. Our manufacturing processes are optimized for quality, efficiency and consistency — helping ensure reliable and repeatable product performance. We have more than 85 years of experience in designing and manufacturing cutting-edge ceramic solutions, and we continually work to develop new applications for ceramic materials in cooperation with our customers and with research institutions.