Great flexibility and conformability for weld burn removal, blending and satin finishing while leaving a consistent finish
Nylon web won't melt on hot welds, allowing blending without waiting
Silicon carbide mineral in medium grade coarseness works efficiently on weld burns and cleaning stainless steel cooking tops
Springy fibers conform to irregular surfaces with uniform results
Load resistant open web construction provides extended use
Comes in a variety of widths to fit various tools and can be sized according to the application
Our Scotch-Brite™ Metal Blending Roll is specifically designed with heat-resistance and finishing properties that support blending and finishing on stainless steel, and doubles up as a good general cleaning sheet roll. Choose this sheet roll to blend surface scratches on many metals, wood and synthetic surfaces.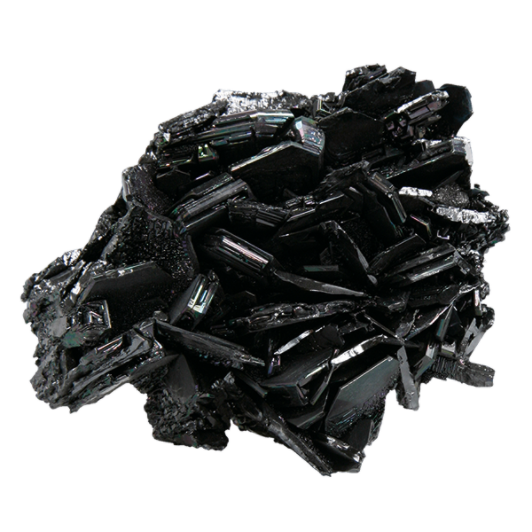 Silicon Carbide is a hard mineral, yet fractures easily to provide a sharp edge
Efficient Blending, Finishing and Cleaning
This gray open-web sheet roll is constructed with medium grade silicon carbide grain bonded onto tough, conformable nylon strands to help you achieve a smooth, clean satin finish. The nylon fibers resist heat and won't melt on hot welds, so you can work on blending immediately after welding when desired. For efficient blending on contoured or irregular surfaces, the Metal Blending Roll has a high level of flexibility that produces consistent results use after use. This long-lasting sheet roll is both heat- and load-resistant to stand up to prolonged use. The extended life and efficient performance of durable Scotch-Brite material means operators can complete more pieces in a shorter amount of time.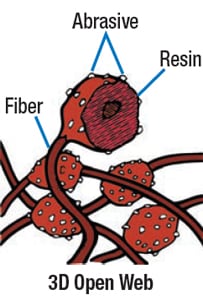 Variable Sizing
We offer Scotch-Brite™ Metal Blending Sheet Rolls in a range of widths to fit many different tools. Sheets can be cut to size depending on the tool or for hand sanding, and the flexible sheets can be rolled or folded to reach into tight areas for blending or general cleaning.
Silicon Carbide for a Fine Finish
The Scotch-Brite Metal Blending roll contains silicon carbide abrasive mineral, a synthetic mineral that is very sharp and commonly used for low-pressure applications such as paint prep. While it breaks down faster than aluminum oxide, it produces a superior finish.
The Scotch-Brite™ Advantage
Scotch-Brite™
industrial abrasives are unique surface conditioning products with abrasives incorporated into non-woven nylon or synthetic fibers. Combining abrasives with the fibers creates an abrasive system that delivers consistent results for the life of the product.
The open-web material runs cool and is load resistant, which keeps the abrasive minerals cutting at high performance by limiting clogging of the fibers. Fibers in the web continually break down with use to reveal fresh mineral for exceptional consistency, superior cut performance, and extremely long service life.
From aesthetic finishing to weld blending, deburring, and more, Scotch-Brite abrasives work fast and deliver consistent results, part after part.
Find More 3M™ Industrial Products for Metalworking
(PDF, 73.24 Mb)