Proprietary single-use capsules combine with ergonomically designed holders for easy operation
Single or two-stage depth filtration in one filter holder allows filtrate to follow vertical flow path
Vertical orientation of holders and capsules requires a smaller footprint and saves floor space
Translucent plastic shell allows easy detection of the liquid level for real time monitoring of the filtration process
Solid core design with fully encapsulated shell eliminates the need for a stainless steel housing and post-filtration cleaning validation
All product components comply with United States Pharmacopeia (USP) <88> Class VI Biological Reactivity Tests, in vivo
We designed the Zeta Plus™ Encapsulated System Filter Capsules with ZB Series Media to be incorporated into a larger system that includes a holder and a set of single-use manifolds. We developed this system in the quest for a single-use depth filtration solution that combines a number of ergonomic advantages with our proven depth filter media.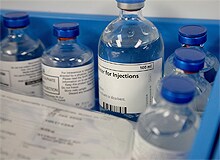 Designed to provide superior clarification of bioprocess, biological and pharmaceutical fluids
Zeta Plus™ Encapsulated System Filter Capsules with ZB Series Media is our family of a few advanced dual zone depth filters that are positively charged and designed to provide superior clarification of bioprocess, biological and pharmaceutical fluids. We also offer
Zeta Plus™ Encapsulated System
(PDF, 1.47 Mb) capsules with
EXT filter media
(PDF, 315.65 Kb) to extend depth filtration capacity and protection of downstream membranes, while increasing filter life and lowering overall filtration costs. Additional benefits of the 3M™ Encapsulated System include reduced operator exposure to spent cartridges and process fluids, reduced filter replacement time, reduced cleaning validation and use of cleaning chemicals.
The
Zeta Plus filter series capsules with ZB Media
(PDF, 2.06 Mb) in our encapsulated format is optimized for clarification of mammalian cell harvest fluids and for protection of downstream sterilizing grade membrane filters. The media's strong positive charge provides enhanced reduction of negatively charged contaminants compared to mechanical filtration mechanisms alone. In harvest solutions, cells, cellular debris, endotoxins, and nucleic acids (DNA, RNA) carry a negative charge. The positively charged resin we incorporate into the ZB filter media creates a filter matrix that enhances the capture of negatively charged contaminants for maximum filtration performance. The strong positive charge over a broad pH range makes these filters ideal for cell broth clarification and for protection of downstream membrane filters.
We use two distinct layers, or "zones," of ZB Series filter media with the upstream zone having a more open pore structure than the downstream zone. This structure enhances the contaminant holding capacity of the filter media, since larger particles are trapped in the upper zone and smaller particles are trapped in the lower zone, reducing premature plugging and extending service life. The two filter "zones" can be independently selected and combined to optimize performance.
Encapsulating High Performance
In order to facilitate effective monitoring of liquid levels during fill, filtration and finish, we incorporated a translucent plastic shell on our standard capsules that allows technicians an easy view of the liquid level without having to interrupt the process. Another time saving feature is our self-guiding locking mechanism that provides fast and reliable capsule-to-capsule connections when used in our 3M™ Encapsulated System holders.
When faced with the challenges of filtration for the bioprocessing industry, where upstream cell culture clarification or downstream impurity removal is required, the 3M™ Encapsulated Systems meet this challenge and raise the bar with an ergonomic, space-saving design.
Encapsulated holders and Zeta Plus Capsules combine in three distinct ways: a pilot system (Model 16EZA) that is ideal for larger scale-up studies, and two systems (Models 16EZB and 16EZC*) that are designed for production scale biomanufacturing.
*Not available in EU.
Learn more about 3M solutions for biopharmaceutical process development, manufacturing and process monitoring.
(PDF, 2.88 Mb)
Ergonomically Innovative
Our encapsulated holders for production scale biomanufacturing Models 16EZB and 16EZC can be pivoted between horizontal and vertical positions and allow for fast and convenient loading and unloading at waist height. Additionally, our innovative design creates a minimal footprint during filtration and storage, minimal fluid spills during unloading, and full utilization of the filter media. Our largest holder, Model 16EZC, is a multi-round holder designed to incorporate two, three, or five rows of rotating capsules.
Applications
Clarification of mammalian cell culture harvest
Protection of downstream processes including membrane filters and chromatography columns
Clarification of bacteria, yeast and insect cell lysates
Clarification of colloidal and haze forming contaminants
Scalability
We preserve the lenticular filter design and vertical flow path on our Zeta Plus™ Encapsulated System filter capsules that has proven effective for cartridge based depth filtration systems making the transition from cartridges to capsules straightforward.
In addition to the large scale capsules featured above we offer single-use Scale-Up Capsules that do not require holder and are ideal for media grade screening and filter sizing with smaller process volumes. The Zeta Plus single-use capsule offering provides a complete line to process from 100 ml to 25,000 L of liquid.
Learn more about 3M Technologies for Life Sciences.
(PDF, 288.63 Kb)