UPVC backing with an acrylic adhesive provides excellent transparency
Pressure sensitive acrylic adhesive system is non-staining and sunlight-resistant
Acrylic adhesive offers moisture and chemical resistance for resilience to changing environments
Good resistance to edge tear and breakage for durability
Removes cleanly from fabric without leaving residue
Scotch® Light Duty Packaging Tape 600 High Clarity is a highly transparent film tape with excellent visual properties. Designed with a pressure sensitive acrylic adhesive system, this packaging tape adheres to a wide variety of surfaces and is stain- and sunlight-resistant, making it an excellent choice for fabric applications.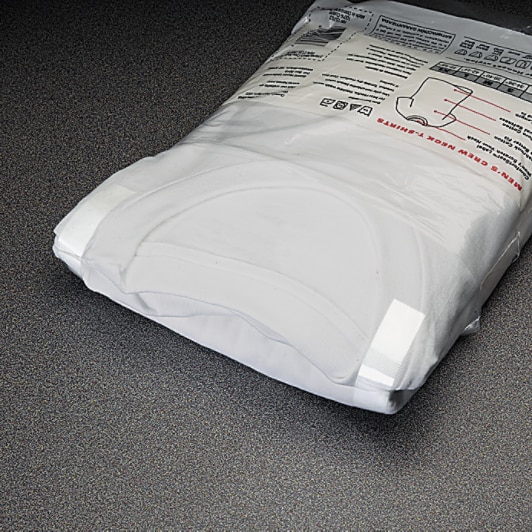 Tape features excellent holding power and does not discolor or stain fabric
Recommended Applications
Scotch® Light Duty Packaging Tape 600 High Clarity can be used across many industries for a variety of applications, including:
Inner-pack garments
L-clip closure
Attaching
Tabbing
Wrapping
Bundling
Assembling
Sealing
Combining
Light duty packaging
Dispensing
Gift wrapping
Featuring a High Clarity Solution
The excellent transparency and non-staining features of Scotch® Light Duty Packaging Tape 600 make it a great solution, particularly for fabric applications. Experience the advantages of our innovative design and enjoy the benefits of a packaging tape that offers high clarity, strength and durability.