Instant adhesion with excellent holding power
Ideal for multi-purpose sealing and label protection
Pulls off the roll smoothly and cuts easily
Clear when applied, doesn't yellow
Great value for general purpose wrapping, sealing and mending
Photo safe
1 roll, 1 in. x 2592 in., 3 in. core
Tape is made in USA with globally sourced materials
Clear Paklon™ film tape with acrylic adhesive. Highly transparent and long aging without yellowing. Excellent for various inner-pack applications. Removes cleanly from fabric without leaving residue. Good dispensing properties.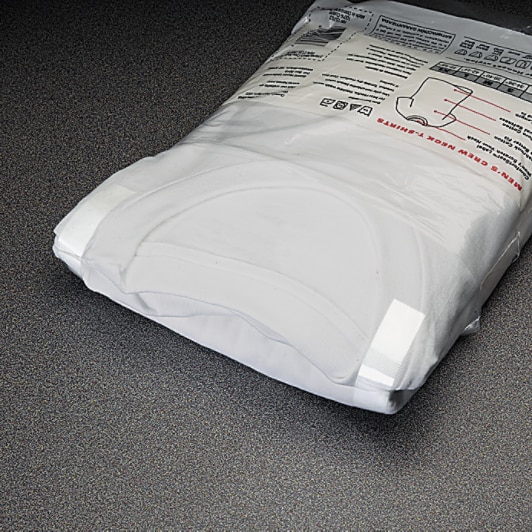 Tape features excellent holding power and does not discolor or stain fabric
Recommended Applications
Scotch® Light Duty Packaging Tape 600 High Clarity can be used across many industries for a variety of applications, including:
Inner-pack garments
L-clip closure
Attaching
Tabbing
Wrapping
Bundling
Assembling
Sealing
Combining
Light duty packaging
Dispensing
Gift wrapping
Featuring a High Clarity Solution
The excellent transparency and non-staining features of Scotch® Light Duty Packaging Tape 600 make it a great solution, particularly for fabric applications. Experience the advantages of our innovative design and enjoy the benefits of a packaging tape that offers high clarity, strength and durability.