Easily identifiable, general purpose tape for bundling, holding, identifying and general paint masking
Rubber adhesive sticks to most surfaces and removes cleanly in one piece
Ideal for easy tear and sliver resistant, along with good paint hold-out that resists bleed-through
Crepe-paper backing conforms over irregular surfaces, contours, and around corners
Offers controlled unwind - not too easy or too hard
We developed 3M™ Masking Tape 2307 for general purpose duties like holding, bundling, sealing, general paint masking and other jobs where a pressure sensitive tape is required. The rubber adhesive sticks instantly to most surfaces and offers good holding power to help resist lifting or curling. The crepe paper backing conforms over irregular surfaces and around corners.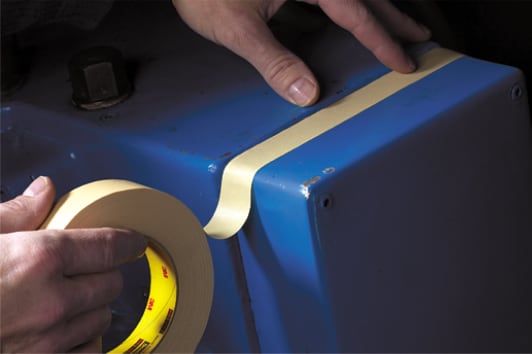 General purpose masking tapes can be used for critical and non-critical paint masking
Recommended Applications
Light duty attaching
Bundling parts
Labeling and identifying applications
General paint masking
3M™ Masking Tape 2307 has been tested and found to meet the requirements of ASTM D 6123 / D 6123M-97.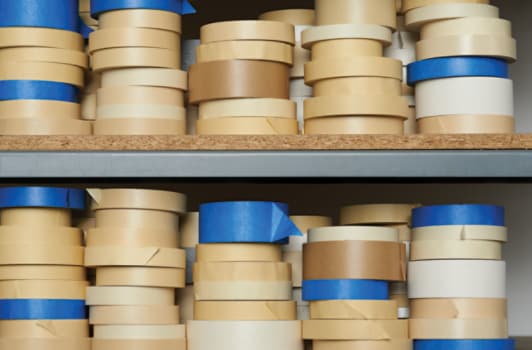 With the wide variety of 3M™ Masking Tapes, you can select from a variety of backings, adhesion strengths, clean removal properties and temperature range performance
What is Masking Tape?
Masking tape was developed specifically to help protect surrounding surfaces from overspray, provide clean paint lines, and remove easily and cleanly when finished. Our masking tapes adhere well, resist solvents or water from the paint, and are strong enough to hang plastic sheeting, yet remove cleanly without damaging the subsurface. The backing, typically crepe paper, can conform to curved and irregular surfaces. The tape hand tears for tool-free application.
A masking tape should specify what surfaces it will stick to and the interval over which it will remove cleanly. A very thin or poorly manufactured tape may demonstrate splintering or shredding, either coming off the roll or when being removed after use. Some masking tapes have the tensile strength for light commercial and industrial applications, including bundling, labeling, sealing, temporary repairs, lane marking, splicing, and surface protection. The classic crepe paper masking tape is a light tan color, but our masking tapes come in a variety of colors and formulations to meet general and specific applications. A roll of masking tape is basic toolbox or supply room item in construction, warehousing, military, marine, shipping, and retail industries.
Bringing Better Ideas to the Surface through Science and Innovation
In our 3M Industrial Adhesives and Tapes Division, we apply the science of adhesion to deliver innovative solutions that improve the design and manufacturing processes of companies around the world. In the end, our technologies help customers like you deliver competitive products to the market faster and more efficiently.